SHARE:
Research in High Peaks Led to Protection of Alpine Vegetation
Dr. Phillip Craul's photos show trail restoration work

8/1/2011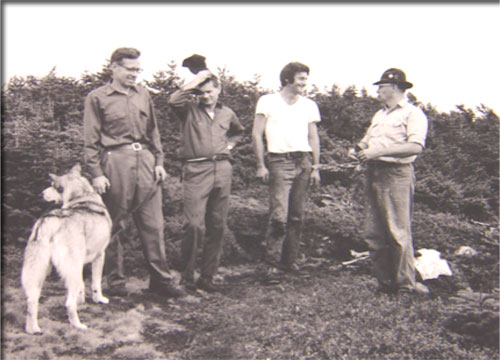 Dr. Phillip J. Craul, who was a professor of soil science at ESF from 1968 to 1994, shared some photos from a trail restoration project in the Adirondack High Peaks in the 1970s.
The images depict a critical turning point in the protection of the High Peaks, where fragile Alpine vegetation was declining.
Craul is shown with former ESF Professor Edwin H. Ketchledge, whose research in the 1960s led to the creation of the High Peaks Summit Steward program, which educates hikers about the need to stay on designated trails and avoid inadvertently trampling plants that grow in the Alpine Zone on several popular High Peaks.
Other members of the team are Norm Richards, professor emeritus in forestry; Bill Gladstone, a geneticist in the silviculture department; Ray Leonard, who was assigned to the College through the U.S. Forest Service; and Art Eschner, a professor who specialized in forest hydrology.
Recent ESF News
News Archives
Communications & Marketing
SUNY ESF
122 Bray Hall
1 Forestry Drive
Syracuse, NY 13210
Communications@esf.edu