SHARE:
USCAA Honors ESF Runner
Busby named Runner of the Week

10/12/2011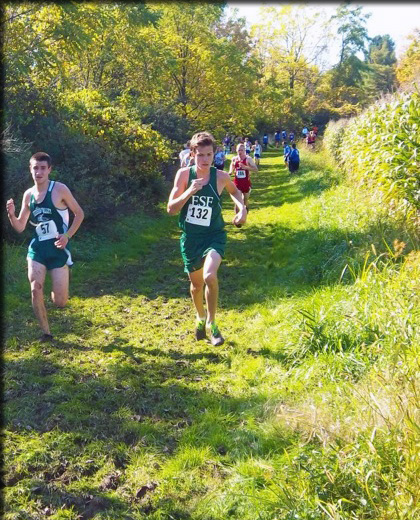 ESF freshman Brian Busby, a member of the Mighty Oaks cross-country team, earned Runner of the Week honors Oct. 11 from the United States Collegiate Athletic Association (USCAA).
Busby finished first overall with a time of 28:04 in the 8K Cazenovia College Invitational cross-country meet Oct. 1. The USCAA noted that Busby secured the victory in the last 100 meters of the race against a formidable opponent.
His time set a course record.
Busby is a wildlife science major from New Paltz, N.Y.
Recent ESF News
News Archives
Communications & Marketing
SUNY-ESF
122 Bray Hall
1 Forestry Drive
Syracuse, NY 13210
315-470-6644