SHARE:
ESF Golfers Finish 8th at USCAA Championships
Freshman DiRado leads team

10/25/2011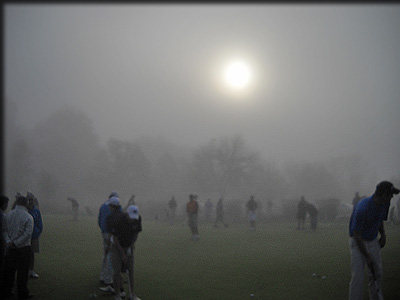 The Mighty Oaks golfers finished eighth among 18 teams that competed in the USCAA Golf Championships Oct. 10 and 11 at Penn State.
The start of the second round was delayed by heavy fog.
Leading the ESF squad was freshman Ryan DiRado with a two-day total of 165 which tied him for 31st place overall. Only one stroke back was team co-captain and senior Matt Dennis with a 166 total tying him for 34th out of the 125-person field.
Complete results are available on the USCAA website and the ESF golf website.
Recent ESF News
News Archives
Communications & Marketing
SUNY-ESF
122 Bray Hall
1 Forestry Drive
Syracuse, NY 13210
315-470-6644