SHARE:
Student Combines Science, Policy, Sustainability
CASSE complements joint MPS-MPA program

11/18/2011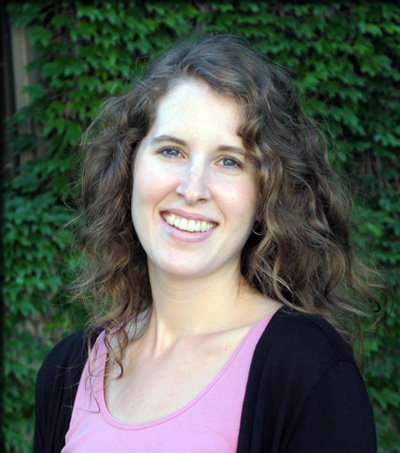 Carolyn Ramsden arrived in Syracuse to pursue a joint degree consisting of a Master of Professional Studies in Environmental Studies from SUNY-ESF and a Master of Public Administration from Syracuse University's Maxwell School. But she quickly added a third element - a Certificate in Advanced Study in Sustainable Enterprise (CASSE) - and she now describes the combination as "the best of all three worlds."
"I have an interest in public-private sector partnerships for sustainability," she said. "I thought that since I was here for the joint degree program, by adding CASSE, I was going to get the best of all three worlds: public policy, science and business."
Ramsden, who was employed at American and Harvard universities before pursuing her master's degree, was a member of the first class to complete the CASSE program. She has put her education to practical use through an internship with the city of Syracuse, working on the city's greenhouse gas inventory. The experience will be integral to the capstone project for her master's work.
"Employers in the sustainability field want people with business and accounting knowledge. And they also want environmental science and policy," Ramsden said. "The CASSE equips students with knowledge of the interdependent social, environmental and economic factors at work in sustainable enterprise."
Recent ESF News
News Archives
Communications & Marketing
SUNY-ESF
122 Bray Hall
1 Forestry Drive
Syracuse, NY 13210
315-470-6644