SHARE:
ESF Alumnus Honored for Achievements In Developing Computer Games
Bruce Shelley became an ambassador for the computer game industry and helped design the popular Railroad Tycoon, Civilization and Age of Empires.

12/11/2008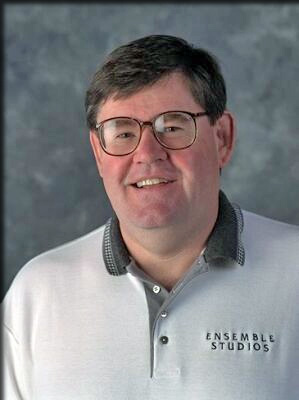 A SUNY College of Environmental Science and Forestry (ESF) alumnus will be inducted into the Academy of Interactive Arts & Sciences Hall of Fame.
Bruce Shelley, a forest biology major who graduated from ESF in 1970, is a video game designer who helped develop the award-winning Civilization and Railroad Tycoon games, and later was involved in the development of the Age of Empire strategy games.
PC Gamer named Shelley one of the 25 Game Gods in 1999, and in 2002 Game Spy named him the eighth most influential person in gaming.
"I've been playing games my whole life," Shelley said. "In 1980, I joked that before I got a real job, I'd try working at my hobby. Thirty years later, I'm still doing my hobby."
Induction into the Hall of Fame is bestowed upon individuals who have contributed a significant advancement within the industry while demonstrating proven success and leadership. The award will be presented to Shelley at the 12th Annual Interactive Achievement Awards, hosted by actor-comedian Jay Mohr, Feb. 19 in Las Vegas.
Shelley, a native of Baltimore, Md., who now lives outside Chicago, attended ESF to pursue his interest in science and outdoor activities. He began his career as an environmentalist with the city of Alexandria, Va., before moving on to study economics at the University of Virginia. He helped found a gaming company there, which set him on that path for the rest of his career.
In the late 1980s, he worked at MicroProse with famed game developer Sid Meier, helping to design the original edition of Railroad Tycoon and later Civilization, which was voted best computer game of all time by Computer Gaming World magazine.
In 1995, Shelley and some friends founded Ensemble Studios, where they developed the game that became Age of Empires. The studio, which also developed Halo Wars, was later acquired by Microsoft.
Shelley has traveled the world to promote the game and the overall gaming industry.
"I became an ambassador, of sorts, for computer games," he said. "I spoke at conferences and wrote guest columns and blogs about games."
He said science educations were not uncommon among his co-workers, who included an entomologist and a marine biologist with a Ph.D.
"Game designers come from all walks of life," he said. "You have to be able to communicate and analyze, and it helps to have a broad spectrum of interests and knowledge."
Recent ESF News
News Archives
Communications & Marketing
SUNY ESF
122 Bray Hall
1 Forestry Drive
Syracuse, NY 13210
Communications@esf.edu