SHARE:
ESF Hosts MDA Announcement of Grants for Growth Winners
Senator John A. DeFrancisco secures seventh round of funding for university-industry partnerships

2/2/2009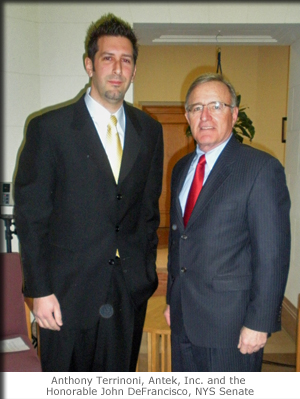 The Metropolitan Development Association (MDA) announced January 30, 2009 the seventh round of Grants for Growth (GFG) awards made in support of five new university-industry collaborations. The announcement made on the SUNY ESF campus stressed that these projects have the potential to create new, high-value jobs and nearly $14 million in new revenue for the Central Upstate region. GFG is made possible through the support of New York State Senator John A. DeFrancisco, who has secured $2 million in funding for the program. Winners this year included GeneWeave Biosciences, Magna Powertrain, Mezmeriz, Inc., Otis Technologies, Inc. and Taylor Construction. Full descriptions of these winners and their university partners can be found at the MDA website.

The participants of the event were updated on the progress of GFG success story Anteck Inc. of Syracuse - winner of a Grants for Growth Round II award. Partnering with SUNY ESF, Anteck is developing a proof-of-principle bench-scale model of a functional bio-fuel cell that can be used in the projection of large scale generators for distributed energy generation.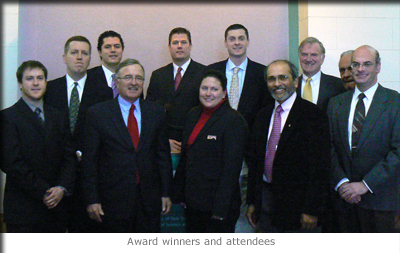 Recent ESF News
News Archives
Communications & Marketing
SUNY-ESF
122 Bray Hall
1 Forestry Drive
Syracuse, NY 13210
315-470-6644