SHARE:
ESF Students Honor Chemistry Professor
Chatterjee receives Distinguished Teacher Award

5/3/2012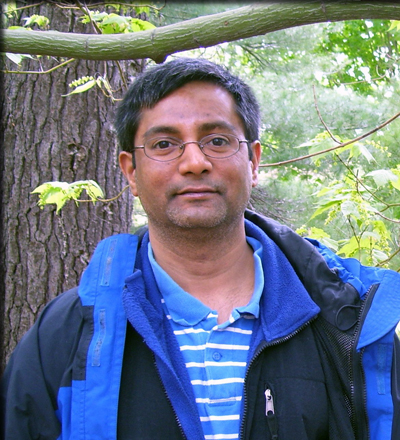 ESF's Undergraduate Student Association honored Dr. Avik Chatterjee, an associate professor in the Department of Chemistry, with the Distinguished Teacher award.
The honor was announced at ESF's Spring Banquet April 21 in front of a crowd of hundreds of students, faculty, and staff.
Chatterjee teaches junior-level courses in physical chemistry to students pursuing studies in the fields of chemistry, engineering, environmental science and biotechnology.
The award is given to one ESF faculty member each year. Another chemistry faculty member, Dr. Kelley Donaghy, won the award in 2008.
Recent ESF News
News Archives
Communications & Marketing
SUNY-ESF
122 Bray Hall
1 Forestry Drive
Syracuse, NY 13210
315-470-6644