SHARE:
EPA Honors Alumnus as Environmental Leader
Michalenko recognized for environmental work

6/6/2012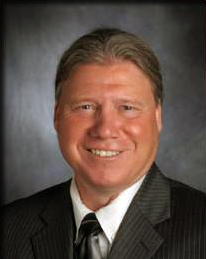 Edward Michalenko, an alumnus of the SUNY College of Environmental Science and Forestry (ESF), was honored with the U.S. Environmental Protection Agency's Environmental Quality Award for achievements in protecting public health and the environment.
Michalenko '84, '91, serves as president of the Onondaga Environmental Institute, a non-profit organization dedicated to public education, scientific research, planning and restoration of the environment. As town supervisor of Dewitt, Michalenko designed the town's tiered Solid Waste Removal System, which promotes recycling and waste reduction. He is actively pursuing alternate energy technologies for town facilities and working to acquire parklands and green space, among a range of other sustainable initiatives.
"Change that will create a healthier and more sustainable future begins with people like those the EPA is honoring," said Regional Administrator Judith A. Enck. "They give of themselves and set a high bar in their actions to protect public health and the environment."


EPA presents Environmental Quality Awards annually to individuals, businesses, government agencies, environmental and community-based organizations and members of the media in EPA Region 2, which comprises New York, New Jersey, Puerto Rico, the U.S. Virgin Islands and eight tribal nations. The awards recognize significant contributions to improving the environment and public health in the previous calendar year.
Recent ESF News
News Archives
Communications & Marketing
SUNY-ESF
122 Bray Hall
1 Forestry Drive
Syracuse, NY 13210
315-470-6644