SHARE:
USCAA Honors ESF Runner Timmy Callahan
Record-setting performance in Cazenovia brings Runner of Week honor

10/3/2012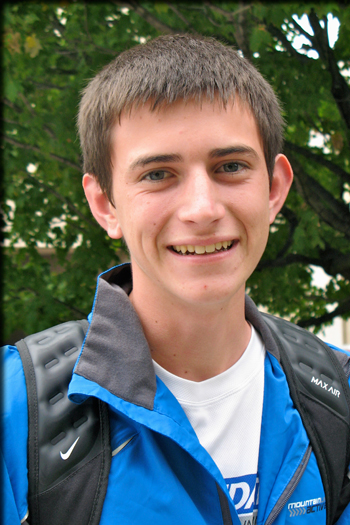 Timmy Callahan, a member of the Mighty Oaks cross-country team at the SUNY College of Environmental Science and Forestry in Syracuse, was honored as men's cross-country Runner of the Week by the U.S. Collegiate Athletic Association.
Callahan received the honor because of his performance Sept. 29 at the Cazenovia Homecoming Invitational, where he finished first and led his team to the overall first-place finish. Callahan also set a course record for the 8K event with a time of 27:22. The previous course record was set a year ago by Callahan's Mighty Oaks teammate, Brian Busby.
Callahan is a sophomore conservation biology major from Massapequa.
The Mighty Oaks men's cross-country team is the defending USCAA champion.
Recent ESF News
News Archives
Communications & Marketing
SUNY-ESF
122 Bray Hall
1 Forestry Drive
Syracuse, NY 13210
315-470-6644