SHARE:
Energy, Sustainability Office Focuses on ESF's Green Initiatives
New focus supports ESF's plan to be carbon neutral by 2015

10/19/2012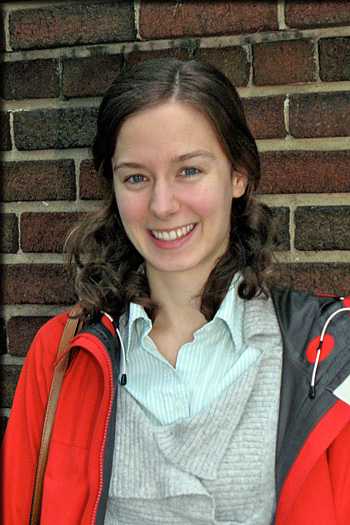 The SUNY College of Environmental Science and Forestry (ESF) has created a new Office of Energy and Sustainability with a new staff member to facilitate student involvement, improve internal and external communication about ESF's sustainability projects, and assist in sustainability reporting and analysis.
"ESF has been focused on sustainability and environmental stewardship for more than 100 years. As we move forward we bring a renewed focus with the formation of the Office of Energy and Sustainability," said ESF President Cornelius B. Murphy, Jr.
The new administrative office facilitates efforts to make the ESF campus more sustainable through improved communication of sustainability resources to the ESF community, increased student involvement, and projects such as solar panels, a wind turbine and a biomass combined-heat-and-power plant in the nearly completed Gateway Center.
The office is led by Executive Director Michael Kelleher, who also serves as a faculty member for the just-launched sustainable energy management major housed in the college's Department of Forest and Natural Resources Management. Kelleher, who joined the college staff in 2007, previously served as ESF's director of renewable energy systems. Kelleher came to ESF from National Grid where he was senior vice president.
The new position of sustainability coordinator will be staffed by graduate students with one-year appointments. The first sustainability coordinator is Andrea Webster, a master's student in the Department of Environmental Studies. Webster earned her bachelor's degree from Indiana University, Bloomington, and previously worked for the Association for the Advancement of Sustainability in Higher Education.
The administrative changes are in line with ESF's effort to eliminate its carbon footprint by 2015. The College's Climate Action plan, filed in 2009, sets out a plan for ESF to be carbon neutral through a combination of renewable energy projects, sustainable construction, energy conservation and managed forestland.