SHARE:
ESF Harriers Off and Running this Fall
ESF fields first cross country teams

5/5/2009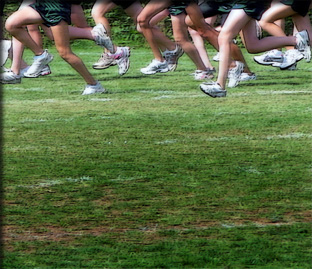 SYRACUSE The SUNY College of Environmental Science and Forestry (ESF) is launching new intercollegiate club teams in mens and womens cross country running this fall.
ESF has hired Jim Goulet, an ESF alumnus and the former head coach for cross country and track at C.W. Baker High School in Baldwinsville, N.Y., as head coach of the teams. John View, director of financial aid at ESF, will serve as the assistant coach.
Recruitment of student athletes has begun, including communication with incoming freshmen and current ESF students who might be interested in the sport.
Thirty-one men and women have signed up, not counting incoming freshmen, said Goulet. They seem very excited.
The teams will compete as a club sport while the college begins a process of developing a regular intercollegiate program.
The competition schedule for fall 2009 is being developed, and it is anticipated that the mens and womens teams will compete in several meets against Division III (non-scholarship) level college programs in central and western New York.
Well have a similar schedule to most SUNYs, said Goulet, who expects the teams will compete at invitationals at SUNY Oswego, SUNY Geneseo, Hobart and William Smith, Roberts Wesleyan, and Nazareth colleges.
ESF also offers intercollegiate club sports programs in mens and womens soccer, golf, and traditional timber sports.
Goulet is a 1972 graduate of ESFs resources management program. He has been an active member of the ESF community, including serving on the colleges Alumni Board.
Recent ESF News
News Archives
Communications & Marketing
SUNY-ESF
122 Bray Hall
1 Forestry Drive
Syracuse, NY 13210
315-470-6644