SHARE:
SUNY-ESF Senior Fights for Climate Change Solutions
Anirudh Sridhar to attend UN summit in the Middle East

11/20/2012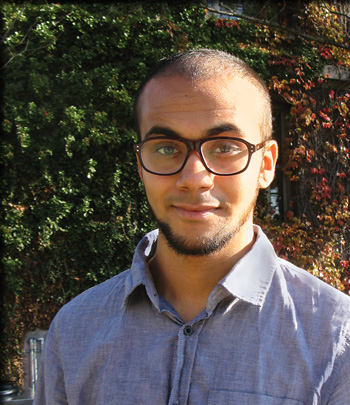 Anirudh Sridhar's introduction to environmental advocacy came when he was still a high school student in Bangalore, India. A proud vegetarian, he took an internship at Greenpeace that took him across Southern India to interview small farmers about the impacts of climate change on their crop yield. Now a senior at the SUNY College of Environmental Science and Forestry (ESF), where he studies environmental policy, planning and law, Sridhar is joining a delegation of 15 exceptional young environmental leaders to fight for progress at this year's UN climate talks in Doha, Qatar.
The conference in Qatar is the 18th annual meeting on the UN Framework Convention on Climate Change (UNFCCC), a process that brings together 194 countries to negotiate reductions in greenhouse gas emissions in the hopes of keeping global temperature rises within two degrees Celsius, a threshold that scientists see as critical for containing irreparable damage to communities and ecosystems. Meetings will be held Nov. 26 to Dec. 7.
Sridhar acknowledges that getting a meaningful international treaty will be difficult but maintains that it is a necessity. "Climate change, like most big environmental issues doesn't conform to political boundaries," he said.
He said he views his generation as standing at a tipping point and that climate consciousness is a means and not an end. "We need to look at this issue that will strike us imminently and use it to begin the dialogue on the moral fabric of our consumer society," he said.
Sridhar was selected for this team by SustainUS, a volunteer-led youth organization that has been sending highly qualified high school and college students to advocate for sustainability at international summits for more than 10 years.
Recent ESF News
News Archives
Communications & Marketing
SUNY-ESF
122 Bray Hall
1 Forestry Drive
Syracuse, NY 13210
315-470-6644