SHARE:
ESF President Murphy Honored With Lifetime Achievement Award
Award to be presented March 18

3/11/2013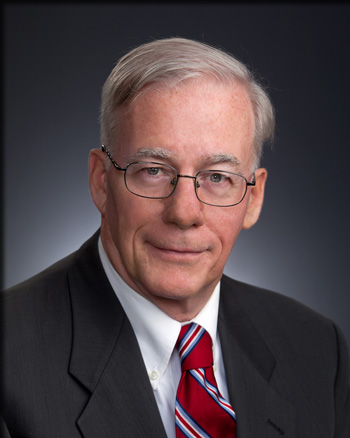 Cornelius B. Murphy, Jr., president of the SUNY College of Environmental Science and Forestry (ESF), will be honored with the Lifetime Achievement Award by the Technology Alliance of Central New York (TACNY).
Under Murphy's leadership, the college has added its first residence hall, grown from 1,600 to 2,300 students, and now appears on lists of the top U.S. colleges. Before taking over as ESF president, Murphy worked at O'Brien & Gere for 30 years, beginning as a laboratory technician in 1970 and working his way up to president and then chairman of the board. He is an advisor to or member of 12 boards, including Upstate Medical University Foundation, CNY Biotech Accelerator Center, and the Biomass Research and Development Technical Advisory Committee for the U.S.D.A. and U.S.D.O.E. He plans to continue teaching at ESF after he steps down from the presidency.
The award will be presented at TACNY's 14th Celebration of Technology Awards Banquet March 18 at the Holiday Inn on Electronics Parkway.
Founded in 1903 as the Technology Club of Syracuse, the nonprofit TACNY's mission is to facilitate community awareness, appreciation, and education of technology; and to collaborate with like-minded organizations across Central New York.
Recent ESF News
News Archives
Communications & Marketing
SUNY-ESF
122 Bray Hall
1 Forestry Drive
Syracuse, NY 13210
315-470-6644