SHARE:
Greenfield Named Executive of the Year
Executive director of ESF College Foundation honored for leadership

4/24/2013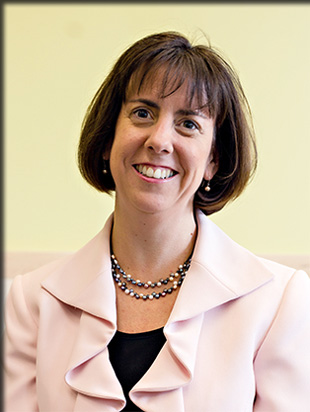 Brenda Greenfield, executive director of the ESF College Foundation at the SUNY College of Environmental Science and Forestry (ESF), was honored as a Nonprofit Executive of the Year by the Central New York Business Journal.
Greenfield has led the ESF College Foundation, a private, non-profit organization that provides financial support for the students and academic programs of ESF, since 1999.
On an annual basis, the ESF College Foundation provides more than $1 million in support to ESF. Funds provide nearly 300 student scholarships annually, the purchase of new equipment and facility enhancement. The foundation also built the college's first residence hall which it continues to own and operate.
Under Greenfield's leadership college assets and endowment have increased tenfold and the foundation has successfully managed innovative and complex projects in Syracuse, the Adirondacks and abroad in support of ESF's international work.
The Executive of the Year honor is presented to nonprofit executives (president, CEO, executive director) who exhibit leadership, planning skills, strong staff growth, board development, solid fiscal management and increased fund-raising. Greenfield was one of two people who received the award in the $1 million to $5 million category.
The award was presented at the Nonprofit Awards Luncheon March 26 at the Oncenter in downtown Syracuse. The event celebrates the exceptional accomplishments of the leaders driving the area's nonprofit organizations.
Recent ESF News
News Archives
Communications & Marketing
SUNY-ESF
122 Bray Hall
1 Forestry Drive
Syracuse, NY 13210
315-470-6644