SHARE:
Three ESF Employees Honored with Chancellor's Awards
Hall, Squier, Storrings cited for excellence

5/9/2013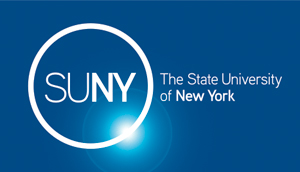 Three employees of the SUNY College of Environmental Science and Forestry (ESF) have been honored with SUNY Chancellor's Awards.
The honorees are Dr. Charles A.S. Hall, a professor in the ESF Department of Environmental and Forest Biology, who received the Chancellor's Award for Excellence in Scholarship and Creative Activities; Ragan Squier, secretary to the college president, received the Chancellor's Award for Excellence in Classified Service; and Mark Storrings, an instructional support specialist in the ESF Department of Environmental Resources Engineering, received the SUNY Chancellor's Award for Excellence in Professional Service.
Hall was nominated for the award because of his dedicated and effective commitment to scholarship and creative research directed to problem solving in systems ecology and biophysical economics. Hall has been affiliated with SUNY-ESF since 1987. He is a prolific researcher and writer and a leading expert in the field of Peak Oil.
Hall was trained in systems ecology by the famed Dr. Howard Odum. Hall has produced 286 publications and authored or co-authored seven books. He developed the concept of "Energy Return on Investment" and he predicted the energy crises years before most other scholars. He pointed out the societal importance of energy supplies, energy use and economic activity, and carbon emissions and made them into research topics for an entire generation of scientists.
Seeing the parallels between ecological and economic systems, he set about applying his energy vision to the workings of economic systems. This pioneering work laid the framework for investigating why the aggregate supply of (and price for) energy has such an important effect on economic activity.
This award supports the pursuits that provide a foundation for sustaining the intellectual growth of SUNY institutions by recognizing consistently outstanding scholarly and creative productivity, conducted in addition to teaching, by SUNY's instructional faculty.
Squire joined ESF as a temporary keyboard specialist in the Department of Chemistry in 1983, moving up to department secretary before moving to the President's Office. She has been the secretary for President Cornelius B. Murphy, Jr., since he took the position in 2000.
In receiving the award, she was praised for her professional and leadership skills, creative problem solving, attention to detail, positive attitude and her ability to juggle numerous projects at one time. In addition, she has incorporated sustainable practices in the President's Office and seamlessly accommodates the needs of visitors to campus.
The award to Storrings recognizes consistently superior professional achievement within and beyond the honoree's job description.
Storrings has been affiliated with SUNY-ESF since 2001. He was nominated for the award because of his positive, task-oriented attitude and knowledge of the hardware and software systems that are critical to the success of his department. He is skilled in the instruction of the use of this technology at all levels and he is constantly willing to share his knowledge and skills with others. He is proactive about helping his colleagues on ESF's regional campuses solve technical problems and they depend on his expertise.
Storrings was praised for consistently demonstrating excellence in professional service and activities beyond those of his performance program and job description. He contributes his technical skills to ESF's participation in community events, including the New York State Fair. He participates in a campus United Way fundraising event called "A Taste of ESF" and has helped provide nearly 200 members of the campus community with training in cardio-pulmonary resuscitation and the use of an automated external defibrillator.
Recent ESF News
News Archives
Communications & Marketing
SUNY-ESF
122 Bray Hall
1 Forestry Drive
Syracuse, NY 13210
315-470-6644