SHARE:
ESF Scientist Co-authors 'Call to Arms' for Confidentiality Practices
Journal puts paper among 'Weekly Editors' Picks'

9/25/2013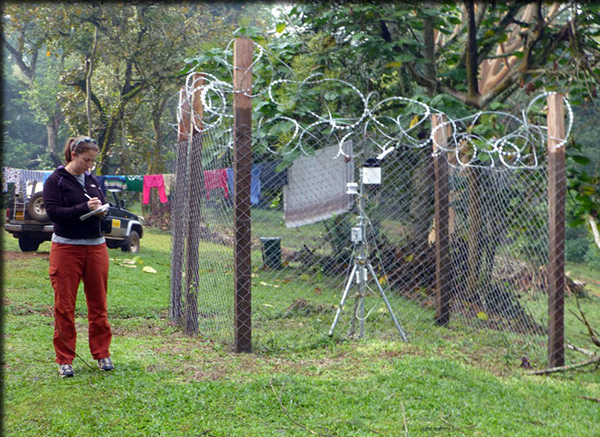 Rapid sharing of information among scientists has exciting potential for advances in research but it also highlights a pressing need: establishing practices that protect the confidentiality of human subjects and the well-being of endangered species, according to a paper published this month in the journal "PLoS Biology."
"A lot of granting agencies are expecting researchers to show transparency in data sharing," said Dr. Sadie Ryan of the SUNY College of Environmental Science and Forestry (ESF), one of the two co-lead authors on the paper. "Open data sharing is becoming the norm. But if the data involves people - human subjects - how can you be sure their identities will remain confidential and that certain information, such as where they live, won't be accidentally mapped?"
Ryan's co-lead author is Dr. Joel Hartter of the University of New Hampshire. The paper grew out of work they did together on a National Science Foundation grant in Uganda.
The paper, a perspective piece titled, "Spatially Explicit Data: Stewardship and Ethical Challenges in Science," was highlighted as one of the Weekly Editors' Picks in the magazine. "PLoS Biology" is a peer-reviewed journal that features significant work in biological science.
Ryan, whose academic focus at the college in Syracuse, N.Y., includes disease and landscape ecology, and public health, described the paper as a "call to arms" for scientists to share ecological and geographic survey data in responsible ways.
"There's no formal framework on how to protect people when the data is shared beyond the original research project," she said. "We need a way to maintain the original researcher's commitment to confidentiality."
The paper points out that the move toward digital data is "ubiquitous." Earth scientists use satellite data to understand global patterns, ecologists use global positioning system tagging of mammals to understand migration paths, biomedical researchers work with clinical and genetic information, and social scientists wade through social media data.
"These data must be synthesized and analyzed to conceptualize, comprehend, and solve real-world problems," the authors wrote.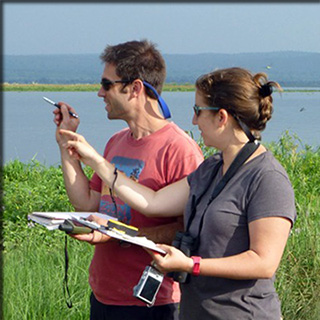 Several prominent funding agencies, such as the National Science Foundation, the U.S. Department of Agriculture and the U.S. Department of Energy, require data management plans for all proposed research. Data-sharing policies are also in place internationally.
But, while researchers are expected to share data to advance scientific knowledge, they also have an obligation to protect the confidentiality of the subjects involved in the research, the paper states. The need for sensitive sharing of the information goes beyond human subjects. The authors point out the challenges presented by geospatial technologies such as unmanned aerial vehicles, Google Earth, Google Maps, Wikimapia and OpenStreetMap.
"While these data are helpful for making maps, they can introduce complications," the paper states. For example, the authors note, conservation biology focuses on rare species, habitats and resources, but identifying animals' locations with high-resolution geospatial data can render those species vulnerable to human interference.
The authors state that strategies for protecting the confidentiality include establishing standards and norms of practice, outlining governance structures to support human subject-related data and enacting culture change toward better data stewardship.
"The importance of sharing both data and findings to build new knowledge and advance science are paramount. We therefore challenge researchers, practitioners, and policy-makers to devise the appropriate means, guidelines, and tools to responsibly manage the rising tide of the data deluge," the paper concludes.
Recent ESF News
News Archives
Communications & Marketing
SUNY-ESF
122 Bray Hall
1 Forestry Drive
Syracuse, NY 13210
315-470-6644