SHARE:
Gold Medal Goes To Donald Leopold
Green industry leaders announce 2009 George L. Good gold medal winner

7/19/2009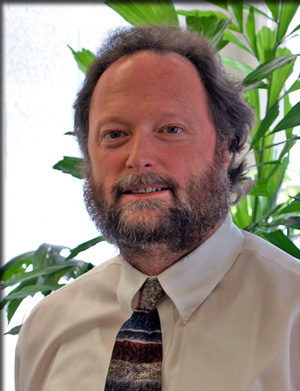 The New York State Nursery and Landscape Association (NYSNLA) will honor Donald J. Leopold, Ph.D., Distinguished Teaching Professor and Chair, Department of Environmental and Forest Biology, Director, Undergraduate Honors Program, State University of New York College of Environmental Science and Forestry (SUNY‐ESF) this summer at its annual Award Ceremony presentation at the New York State Fair.
Each year, the NYSNLA George L. Good Gold Medal Committee makes its recommendation to the NYSNLA Board of Directors as to an individual who has made outstanding contributions to horticulture in the State of New York. "Dr. Leopold has made significant contributions to New York's horticulture through his teachings at SUNY‐ESF and through his many years of promoting the use of northeastern US native trees, shrubs, perennials and grasses." comments A. Martin Petrovic, Ph.D. (Department of Horticulture, Cornell University), NYSNLA Gold Medal Committee Chair. "The industry and gardening public has been afforded many trusted publications authored by Dr. Leopold including his comprehensive, best‐selling book Native Plants of the Northeast: A Guide for Gardening & Conservation (D.J. Leopold, Timber Press, Portland, OR)."
"NYSNLA is very proud to honor Dr. Leopold with this distinguished award. The many students, NYSNLA members, and enthusiasts he has taught over the years have become better stewards of New York's environment because of what they have learned from Dr.Leopold," comments Donna W. Moramarco, CNLP, NYSNLA President.
"Serving the horticulture community of New York State and the Northeast has been a most satisfying endeavor the past 25 years. I'm very pleased that I've been able to contribute to the field in which I earned my undergraduate degree," states Dr. Donald J. Leopold.
Dr. Leopold earned his Ph.D. in forest ecology from Purdue University in 1984, his M.S.F.in forest ecology from the University of Kentucky in 1981, and B.S. in ornamental horticulture/nursery management from the University of Kentucky in 1978. Since joiningthe Department of Environmental and Forest Biology SUNY‐ESF in 1985, he has taught about 200 undergraduate and graduate students each year. Courses include dendrology,plant materials, freshwater wetland ecology, and numerous graduate seminars on conservation and restoration topics.
The Award will be presented to Leopold at a ceremony held opening day of the New York State Fair, Thursday, August 27, 2009 at 10:30am in the Court of Honor, John DeereHorticulture Building, State Fairgrounds, Syracuse, NY.
The New York State Nursery and Landscape Association is a statewide professional tradeassociation dedicated to advancing the interests of New York State's nursery and Landscape businesses and professionals by promoting sound business practices, expanding state and local markets, and exerting leadership in the development of sustainable communities.
Recent ESF News
News Archives
Communications & Marketing
SUNY-ESF
122 Bray Hall
1 Forestry Drive
Syracuse, NY 13210
315-470-6644