SHARE:
Visiting Scholar: Traditional Knowledge, Science Can Solve Problems
Dr. Betty Faust returns to ESF to discuss current work

10/23/2013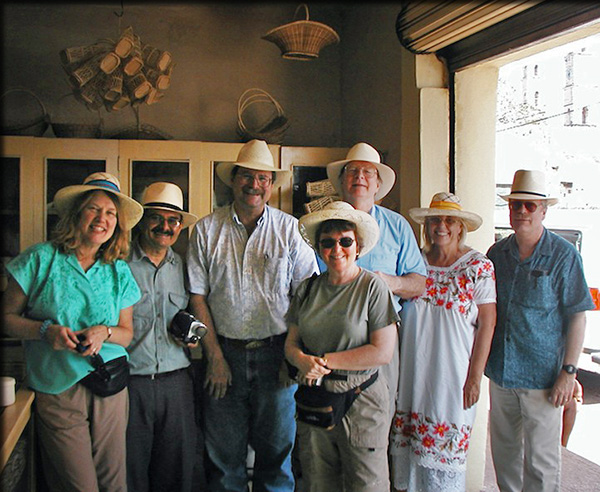 Dr. Betty Faust, an internationally known cultural ecologist with a long history of collaboration with ESF, returned to the college this month to discuss her current work: recreating an important aspect of early Mayan culture that could help solve current environmental challenges.
Faust, whose ties to ESF date back some 25 years, is working with an international, interdisciplinary team that includes geographers, soil scientists, archeologists and botanists from across the United States and Mexico to discover how pre-colonial Mayan hydraulic systems, specifically canals, can help the Maya living in the Yucatan Peninsula today cope with climate change.
Flooding and droughts are critical issues in the Yucatan that Faust hopes can be solved partially by recreating canal systems and reintroducing agricultural practices such as fish farming and canal irrigation. Researchers hope that, if they can restore the system, Mayan farmers will explore uses of the system for conserving heritage varieties of fish domesticated by their ancestors, fish farming, producing cotton and storing water for household uses.
"Something I have taught for a long time is the importance of combining modern science and traditional knowledge to solve problems," Faust said.
Faust is a research professor emeritus at CINVESTAV in Merida, Mexico. She presented her research of the canal systems and other aspects of Mayan environmental interactions at an informal lunch Oct. 18 in Marshall Hall. ESF students and faculty munched quesadillas and chips while viewing her presentation, which included high-definition satellite images of Campeche, the area in the Yucatan where her research is focused. Many in the audience asked questions after the presentation.
Faust was pleased by the interest and explained that she hopes to help plan a new course that would allow ESF students and faculty to do research with her, both in the Yucatan and at ESF.
"Now that I'm back again and I've got this project off the ground, I'm hoping to get more people involved," Faust said.
Faust is a graduate of Syracuse University's Maxwell school of Public Policy. She first came to ESF to teach in 1989. As an R. G. Pack Fellow, she helped design and implement a cultural ecology course, EST 200 Human Ecology, in 1992. The course is still based on the textbook Faust wrote, Mexican Rural Development and the Plumed Serpent. After teaching the course for two years, Faust returned to the university in Merida, where she had taught previously.
She still maintained connections to faculty at both ESF and SU, including Dr. Richard Smardon, a Distinguished Service Professor in the ESF Department of Environmental Studies. Faust worked with Smardon to edit two special journal issues for , Environmental Science and Policy, on co-management of resources and Landscape and Urban Planning, on biosphere reserve management in Southern Mexico. They also organized an exchange program in 1990 through which ESF faculty and students travel to the Yucatan.
"She is very dedicated," said Smardon, "She is highly principled and very sensitive to people's cultures."
Rigo Melgar, a graduate student studying biophysical and ecological economics, was at Faust's presentation and he said he found it fascinating, especially after having taken the class Faust created.
"It was very enlightening to have someone from the field come and share what they've learned," Melgar said.
Associate Professor Mary Ann Keenan, a visiting faculty member in the Department of Environmental Studies who has taught the human ecology course for more than 10 years, said that Melgar, who presented at a United Nations conference, is one of many students who have benefited from the course.
"They realize the scientific knowledge they are hoping to achieve comes enclosed in human conversations," Keenan said.
Melgar added that the course and presentation enforced his understanding of environmental issues and possible solutions. "Having respect for traditional knowledge can help people progress toward a more sustainable future," he said.
-By Shannon Hazlitt SU '15
Recent ESF News
News Archives
Communications & Marketing
SUNY-ESF
122 Bray Hall
1 Forestry Drive
Syracuse, NY 13210
315-470-6644