SHARE:
EPA Awards $345,000 to Protect Wetlands in New York
'Citizen science' to be used in Adirondacks to collect data

12/11/2013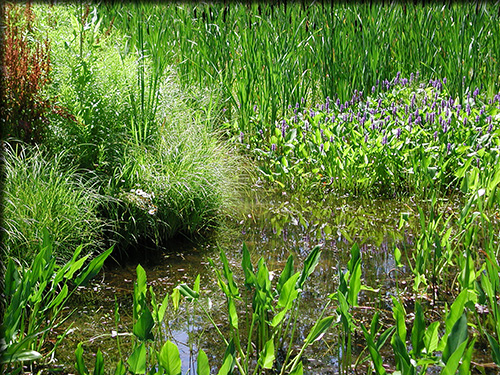 The U.S. Environmental Protection Agency has awarded more than $345,000 to the New York State Adirondack Park Agency and the SUNY College of Environmental Science and Forestry (ESF) to better protect wetlands throughout the state and identify strategies to deal with New York's changing climate.
"Wetlands provide enormous economic environmental and flood protection benefits, but they are threatened by development and the impacts of climate change in many areas of New York State," said EPA Regional Administrator Judith A. Enck. "Wetlands reduce and filter runoff that pollutes local waterways, serve as essential habitats for fish and wildlife, reduce the effects of climate change and protect against flooding by absorbing stormwater. EPA funding will enhance the ability to assess and protect New York's wetlands."
The New York State Adirondack Park Agency will use a $173,167 EPA grant to install permanent monitoring stations that will collect environmental data within the Adirondack Park and to train volunteers to operate their own citizen science monitoring program at these locations. Citizen scientist teams made up of local community members will use this data to assist the Adirondack Park Agency in evaluating the influence of climate change on wetlands within the park. This information will help the Adirondack Park Agency manage its wetland protection programs and continue to adapt to the effects of climate change. The Adirondack Park Agency and its partners will contribute $61,148 toward the total cost of this project.
ESF, in partnership with the New York Natural Heritage Program, will use a $172,070 grant to assess the status of plants found in wetlands throughout New York State. Information about the abundance and distribution of plant species contributes to the evaluation of wetland conditions. Information on the wetlands plants of New York will be used by agencies and organizations involved in wetland management, protection and restoration to better understand the health of New York's wetlands. The college and the Natural Heritage Program will contribute $67,276 toward the total cost of this project.
- This news release was distributed by the U.S. Environmental Protection Agency.
Recent ESF News
News Archives
Communications & Marketing
SUNY-ESF
122 Bray Hall
1 Forestry Drive
Syracuse, NY 13210
315-470-6644