SHARE:
Award-winning Grad Joins ESF Doctoral Program
Xiaoliang Yang to study Chinese energy policy

8/17/2009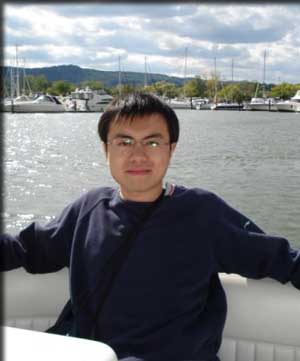 Xiaoliang Yang, an entering student in ESF's environmental and natural resource policy doctoral program, received Pace University's Outstanding Graduate Student Award in the Dyson College of Arts and Sciences and an Academic Achievement Award in that university's graduate program in environmental science. Yang completed his M.S. in environmental science at Pace University this summer with a 4.0 GPA. He is from Zhongshan, China, where he graduated with a B.S. in biotechnology from the Chinese University of Electronic Science and Technology and worked with the local Environmental Protection Bureau on cleaner production policy. At ESF, Yang will examine China's energy policy with David Sonnenfeld, professor and chair of the Department of Environmental Studies. He will also work as a teaching assistant in the Department of Chemistry.
Recent ESF News
News Archives
Communications & Marketing
SUNY-ESF
122 Bray Hall
1 Forestry Drive
Syracuse, NY 13210
315-470-6644