SHARE:
Celebrate New Year Shindig at Adirondack Interpretive Center
Program includes music, food, snowshoe hike

1/10/2014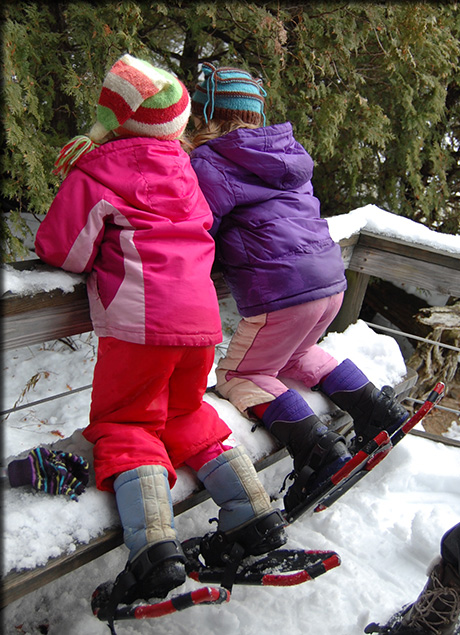 The Adirondack Interpretive Center (AIC) will bring in the new year with live music, food and outdoor adventure during its first New Year Shindig Jan. 18.
The event will be held at the AIC on the Newcomb campus of the SUNY College of Environmental Science and Forestry.
Events will include:
Nature crafts, 2 p.m.: Make crafts and bird feeders with objects from the forest.
Live music, 4 p.m.: Enjoy folk and bluegrass tunes by Frank and Frank (AIC's program manager, Frank Morehouse III, and his father, Frank Morehouse Jr.)
Potluck dinner, 5 p.m.: Enjoy all-you-can-eat chili and corn bread for $5. Do you have the perfect winter dish? Bring it to share and get a free dinner.
Full moon snowshoe hike, 6 p.m.: Get outside in the crisp, winter air and take a guided snowshoe hike on the AIC's trails under the light of the full moon.
Hot chocolate, 7 p.m.: Warm up inside with some hot chocolate before calling it an evening.
Registration is required for this event. Those wishing to register or obtain more information can call (518) 582-2000 or email aic@esf.edu. This event was originally planned as the AIC's Solstice Shindig, which was postponed because of inclement weather Dec. 21.
Recent ESF News
News Archives
Communications & Marketing
SUNY-ESF
122 Bray Hall
1 Forestry Drive
Syracuse, NY 13210
315-470-6644