SHARE:
Southwick Beach Gets a Cleanup
ESF students assist in Great Lakes Research Consortium project

11/6/2009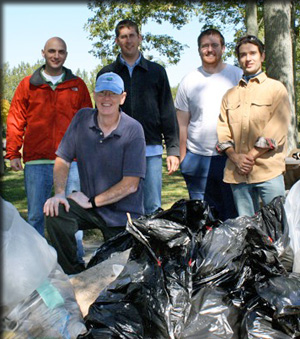 Members of the ESF college community participated in the Great Lakes Research Consortium beach cleanup this fall.
The effort marked the GLRC's second beach cleanup It was conducted at Southwick State Park and included Lakeview Wildlife Management Area adjacent to the state park. Forty-one members of the college community participated in the event, which resulted in more than 170 pounds of trash being removed from the beach.
The event was a part of the American Littoral Society's 24th Annual International Coastal Cleanup. Approximately 45 GLRC volunteers collected more than 200 pounds of trash.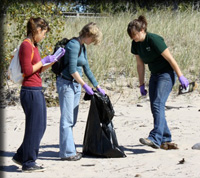 The GLRC is an organization of 18 colleges and universities in New York, with nine affiliates in Canada, dedicated to collaborative research and education on the Great Lakes. Nearly 400 faculty members are conducting research on every facet of Great Lakes science. The GLRC director is Gregory L. Boyer, a biochemistry professor at ESF.
Recent ESF News
News Archives
Communications & Marketing
SUNY-ESF
122 Bray Hall
1 Forestry Drive
Syracuse, NY 13210
315-470-6644