SHARE:
Outdoor Life Calls ESF Professor 'Waterfowl Ambassador'
Baldassarre listed among those who have changed hunting and fishing

11/24/2009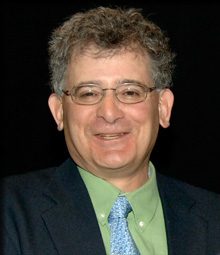 Dr. Guy Baldassarre, a Distinguished Teaching Professor at the SUNY College of Environmental Science and Forestry (ESF), has been hailed by Outdoor Life magazine as one of 25 people who have changed the face of hunting and fishing.
Baldassarre, whose research focuses on the value of wetlands to wetland birds, was dubbed "The Waterfowl Ambassador" by the magazine. The article quoted former students who said Baldassarre inspired them to work in the field of conservation and, in particular, to focus on waterfowl management.
Baldassarre's research interests have focused on aspects of waterbird ecology, especially waterfowl and wading birds such as the Caribbean flamingo, but also marsh birds such as the least bittern. He is the author of Waterfowl Ecology and Management and is currently at work revising the classic book, Ducks, Geese and Swans of North America.
At ESF, he teaches courses in ornithology and waterfowl ecology and general wildlife.
Recent ESF News
News Archives
Communications & Marketing
SUNY-ESF
122 Bray Hall
1 Forestry Drive
Syracuse, NY 13210
315-470-6644