SHARE:
Korean Edition of "Challenging the Chip" Published
Translation of book on electronics and environmental justice

12/3/2009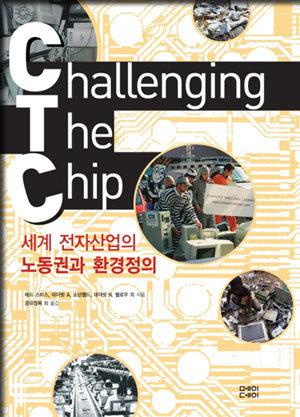 A translated, Korean edition of Challenging the Chip: Labor Rights and Environmental Justice in the Global Electronics Industry, edited by Ted Smith, David A. Sonnenfeld, and David Naguib Pellow (Temple University Press, 2006), was published this month in Seoul, Korea, by May Day Publishers.
Sonnenfeld, professor and chair of environmental studies at ESF, is a contributing editor of the original work, published in collaboration with the International Campaign for Responsible Technology, a global network of academics and grassroots environmental organizations. Also contributing to the volume is ESF alumna, Dr. Wen-ling Tu, MS '96, co-founder of the Taiwan Environmental Action Network (TEAN), currently Associate Professor of Environmental Policy and Management, Shih-Hsin University, Taiwan.
The book examines occupational and community health, and environmental justice issues involving electronics manufacturing and consumption, as well as the "tsunami" of hazardous electronic waste (e-waste) now confronting communities around the world.
Recent ESF News
News Archives
Communications & Marketing
SUNY ESF
122 Bray Hall
1 Forestry Drive
Syracuse, NY 13210
Communications@esf.edu