SHARE:
ESF Community Mourns Death of Dr. Israel Cabasso
Renowned polymer chemist spent 34 years on faculty

12/4/2014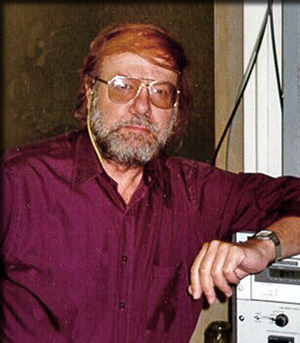 The SUNY College of Environmental Science and Forestry mourns the passing of Professor Israel Cabasso, a polymer chemist who was an internationally renowned researcher.
Professor Cabasso died Dec. 2 after becoming ill during a trip to visit family in Cleveland, Ohio.
Professor Cabasso received his B.S. in chemistry and physics at the Hebrew University of Jerusalem and his Ph.D. in polymer chemistry from the Weizmann Institute in Israel.
He joined the ESF faculty in 1980 as director of the Polymer Research Institute. Professor Cabasso's research covered a broad spectrum of polymer membrane science and technology, but he was especially active in work with reverse osmosis technology and battery separators, applied electrochemistry and fuel cells.
He received millions of dollars in research funding from agencies that included the U.S. Environmental Protection Agency, the National Science Foundation, NASA, National Institutes of Health, U.S. Department of Energy and others. He held 25 patents for his discoveries. Some of these patents are currently in use worldwide.
Professor Cabasso was a prolific scientist with more than 135 publications. He held an Honorable Ph. D. from the Israel Academy of Sciences, received the American Chemical Society Section Award and held the position of professor in the Chinese Academy of Sciences.
Professor Cabasso asked his students to be curious and honest researchers, but more importantly to be critical and independent thinkers. Many of them went on to distinguished professional careers.
The students, faculty and staff of ESF extend their sympathies to Professor Cabasso's wife, Youxin Yuan, his current and former graduate students and his many friends and collaborators.
Recent ESF News
News Archives
Communications & Marketing
SUNY-ESF
122 Bray Hall
1 Forestry Drive
Syracuse, NY 13210
315-470-6644