SHARE:
Governor Cuomo Speaks at ESF
Governor draws capacity crowd to Gateway Center

2/5/2015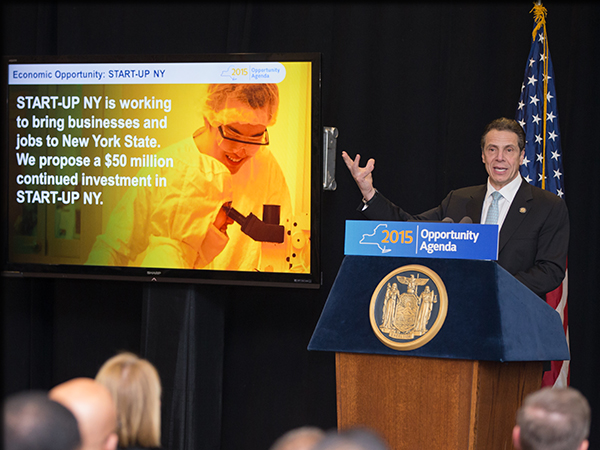 N.Y. Governor Andrew Cuomo made a stop at ESF Feb 5 to talk about his 2015 budget proposal.
More than 200 people - members of the college community, local elected officials, and civic and business leaders filled the Gateway Center conference facility to hear the governor speak.
Cuomo called ESF "a great organization" as he began his 45-minute presentation. He focused his speech on proposals involving economic opportunity, education reform, public safety and ethics reform.
He urged the members of the audience to speak out if they support his budget proposal, telling them, "Your voice matters more than anything else."
Recent ESF News
News Archives
Communications & Marketing
SUNY-ESF
122 Bray Hall
1 Forestry Drive
Syracuse, NY 13210
315-470-6644