SHARE:
ESF among Peace Corps' Top Volunteer-Producing Schools
A dozen ESF alumni serve around the world

2/18/2015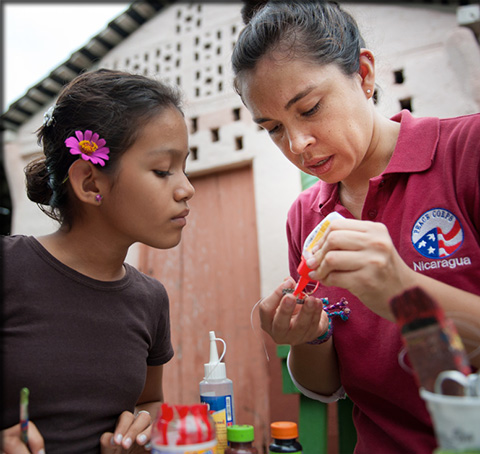 The Peace Corps has released its 2015 rankings of the top volunteer-producing colleges and universities across the country. ESF ranked No. 8 among small schools, with 12 alumni currently volunteering worldwide.
ESF alumni are serving in Ethiopia, Gambia, Madagascar, Malawi, Nicaragua, Panama, Senegal, Sierra Leone and Zambia. They work in sectors including agriculture, education, environment and health.
"The Peace Corps provides an indispensable opportunity for young people out of college to put their unique skills to work making a difference for communities around the world," Peace Corps Director Carrie Hessler-Radelet said. "Volunteers make lasting change by living and working at the grassroots level in their communities of service and using their talents to tackle some of the most critical challenges in international development."
"My main project is to work in two elementary schools co-teaching a science class, leading youth groups and gardening with the students," said Leah Davis, a 2014 ESF graduate who is serving as an environmental education volunteer in Nicaragua. "I hope to do other projects such as building improved ovens and stoves as well as projects related to reforestation and trash."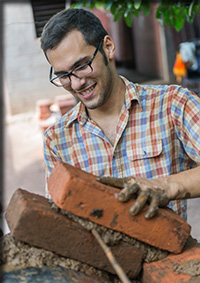 Alumni from more than 3,000 colleges and universities nationwide have served in the Peace Corps since the agency's founding in 1961, including 170 ESF alumni.
This year's rankings follow historic reforms to the Peace Corps' application and selection process, led by Hessler-Radelet, that resulted in a 22-year application high for the agency in 2014. Applicants will now find a simplified, more personal application process, and can learn more by reaching out to the Northeast regional recruitment office at nyinfo@peacecorps.gov.
The Peace Corps ranks its top volunteer-producing colleges and universities annually according to the size of the student body. Rankings are calculated based on fiscal year 2014 data as of Sept. 30, 2014, as self-reported by Peace Corps volunteers.
Recent ESF News
News Archives
Communications & Marketing
SUNY-ESF
122 Bray Hall
1 Forestry Drive
Syracuse, NY 13210
315-470-6644