SHARE:
Meet Peace Corps Volunteer Leah Davis
ESF alumna serves as environmental volunteer in Nicaragua

2/18/2015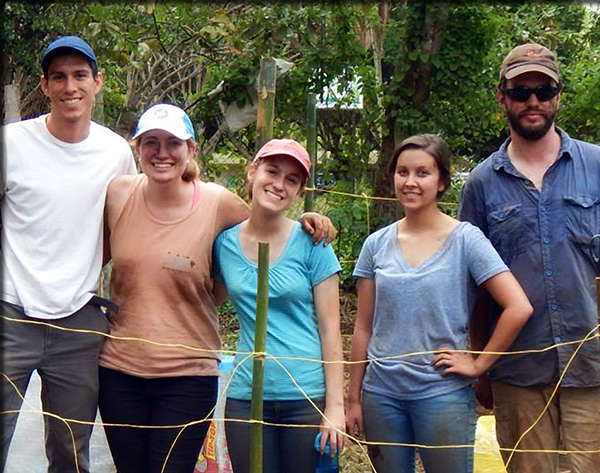 Leah Davis, a 2014 graduate of ESF, is a Peace Corps volunteer in Nicaragua. She is from Arlington, Virginia, and began serving with the Peace Corps Nov. 14, 2014. She shared some thoughts about her experience:
Where are you living and working?
"I am living in a small town in Nicaragua and working in the rural communities outside of it."
What is your main project? Do you have a secondary project?
"My main project is to work in two elementary schools co-teaching a science class, leading youth groups and gardening with the students. I hope to do other projects such as building improved ovens and stoves as well as projects related to reforestation and trash."
What college did you attend and what year did you graduate? How did your college education and experience prepare you for Peace Corps service?
"I attended the SUNY College of Environmental Science and Forestry and graduated in 2014. It prepared me for this job by teaching me many technical skills to help with reforestation and soil conservation and project management."
What is your favorite part of your service or location?
"I love getting to know the culture here and work with kids. I also love getting to see the environment in a different part of the world and understand the environmental problems they are having and how they affect the people's lives here."
Recent ESF News
News Archives
Communications & Marketing
SUNY-ESF
122 Bray Hall
1 Forestry Drive
Syracuse, NY 13210
315-470-6644