SHARE:
SUNY-ESF Earns Spot in Guide to Green Colleges
Princeton Review book says 'green' is ESF's 'modus operandi'

4/20/2010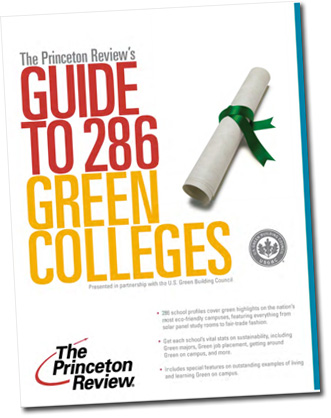 The SUNY College of Environmental Science and Forestry (ESF) is listed in the Princeton Review's Guide to 286 Green Colleges.
The Princeton Review partnered with the U.S. Green Building Council to identify the schools with the nation's most eco-friendly campuses and present information about each school's sustainability, "green" majors and "green" job placement.
"Going green isn't a campaign at the State University of New York College of Environmental Science and Forestry - it's a modus operandi," the book states. "With sustainability and environmental education at the core of the university's mission, SUNY-ESF has been at the forefront of nationally recognized, government-supported research in green issues."
"We are very pleased at the recognition provided by Princeton Review," said ESF President Cornelius B. Murphy, Jr. "The real credit goes to our students, who bleed green. We are also very proud of our effort to help gain recognition for the CNY Creative Core as The Clean Tech Center was named a Top 10 Cleantech Cluster Organization."
The publication cites ESF's involvement with the development of an ethanol-producing biorefinery in New York and notes the College is committed to being carbon neutral by 2015.
In preparing the book, the Princeton Review surveyed 2,000 colleges and universities. The introduction describes the selected schools as demonstrating "a strong commitment to sustainability." It says the survey was both qualitative and quantitative, investigating whether students have a healthy and sustainable campus quality of life; how well a school is preparing students for careers in the "green" economy; and the environmental responsibility of a school's policies.
Recent ESF News
News Archives
Communications & Marketing
SUNY-ESF
122 Bray Hall
1 Forestry Drive
Syracuse, NY 13210
315-470-6644