SHARE:
ESF's President Murphy to Receive Citizen of the Year Honors
Award presented at annual dinner

6/10/2010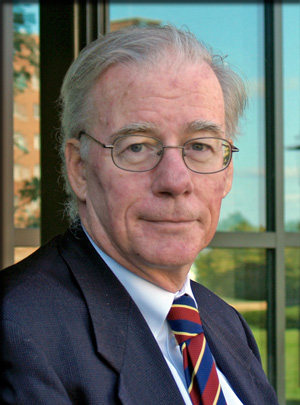 SYRACUSE - Dr. Cornelius B. Murphy, Jr., president of the SUNY College of Environmental Science and Forestry (ESF) is among four people selected for a 2010 Citizen of the Year award by Temple Adath Yeshurun.
Local honorees are being recognized for their outstanding careers in the Central New York community as well as their efforts to provide support to the area's charitable and philanthropic organizations.
Murphy was named president of ESF in 2000 after a 30-year career with O'Brien & Gere Engineers. In his role in academia, Murphy has utilized his expertise in environmental science and engineering, hazardous waste management, renewable energy systems, and industrial wastewater treatment to build ESF into one of the premier schools in the nation focused on the study of the environment.
His education began with a bachelor of arts in chemistry from St. Michael's College. As a NASA Fellow, Murphy earned his Ph.D. in chemistry from Syracuse University, which led to another SU degree from the School of Management. During his tenure at O'Brien & Gere, he was awarded an Honorary Doctorate of Science degree from Clarkson University.
Murphy's extensive involvement in the CNY community extends to numerous positions on business, cultural, and philanthropic boards. He is an advisor to or board member of the Upstate Medical University Foundation, the Boy Scouts of America Longhouse Council, the Greater Syracuse Chamber of Commerce, the Syracuse Center of Excellence, CNY MedTech Foundation, and the University Hill Corporation.
Other honorees include Charles W. Beach, founder of the C.W. Beach Co; Marci Erlebacher, executive director of the Jewish Community Center of Syracuse; and William Fitzpatrick, Onondaga County District Attorney. These honors will be presented at the synagogue's 21st Citizen of the Year dinner June 30 at Temple Adath Yeshurun.
Recent ESF News
News Archives
Communications & Marketing
SUNY-ESF
122 Bray Hall
1 Forestry Drive
Syracuse, NY 13210
315-470-6644