SHARE:
ESF to Host Environmental Career Fair
Annual event brings potential green employers to campus

2/16/2016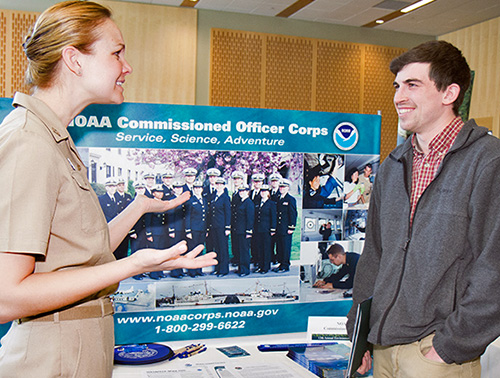 More than 85 potential employers are expected to visit ESF to showcase what they do and discuss career opportunities with ESF students at the 15th Annual Environmental Career Fair Feb. 24.
This year's career fair will be held in ESF's Gateway Center from 10:30 a.m. to 2 p.m. Students will have the opportunity to speak with representatives of large and small private companies as well as government employers. Information about internships, summer jobs and permanent employment will be available.
Recent ESF News
News Archives
Communications & Marketing
SUNY-ESF
122 Bray Hall
1 Forestry Drive
Syracuse, NY 13210
315-470-6644