SHARE:
ESF Student Researches Eastern Massasauga Rattlesnakes
Kevin Shoemaker

1/15/2008
The video originally included in this story is no longer available via this page. Contact web@esf.edu if more information is required.
Copyright © All Rights Reserved by copyright holder
Kevin Shoemaker says the Cicero Swamp in Central New York is home to 100 to 200 Eastern Massasauga rattlesnakes and that number could be increased with some management of shrub growth to create more open space.
The rattler is an endangered species in New York.
Shoemaker said some combination of cutting, herbicide use, and burning could be used to open habitat for the female snakes to incubate their young.
WTVH broadcast stories about Shoemaker's research during their evening news January 11, 2008.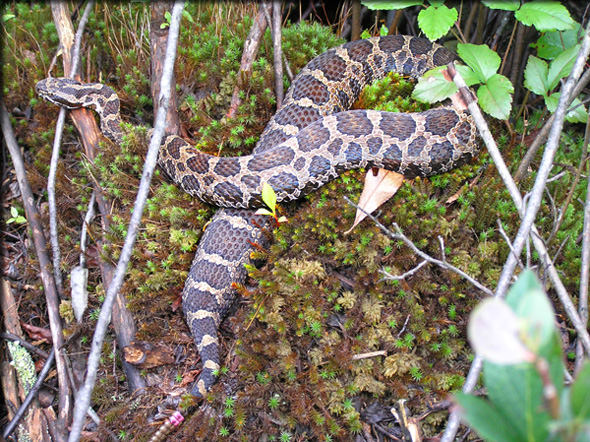 Recent ESF News
News Archives
Communications & Marketing
SUNY ESF
122 Bray Hall
1 Forestry Drive
Syracuse, NY 13210
Communications@esf.edu