SHARE:
ESF Receives $1.47M to Renovate Aquatic Labs
National Science Foundation funding will upgrade Illick Hall facilities

9/29/2010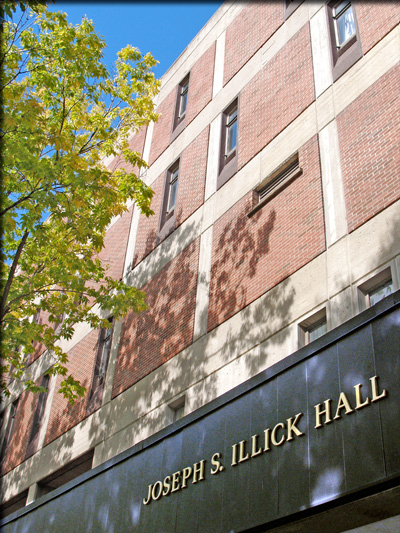 A team of aquatic scientists at the SUNY College of Environmental Science and Forestry (ESF) has been awarded a $1.47 million grant by the National Science Foundation (NSF) to renovate aquatic laboratories to expand research into topics such as fish disease, invasive species and water quality.
"It provides a 21st century laboratory facility and a connection to the field," said Dr. Neil Ringler, ESF dean of research and principal investigator on the project.
The ESF team won the grant in a competitive bidding process. The funding will provide for renovation of more than 4,000 square feet of wet labs, so called because they are specially equipped for aquatic experiments, in ESF's Illick Hall, which was constructed in the late 1960s. Seven rooms on the second floor of Illick Hall and a wet lab at the Thousand Islands Biological Station will undergo extensive renovation.
The funding will also provide a digital infrastructure that will establish new connections between the main ESF campus in Syracuse and the biological station on Governor's Island in the St. Lawrence River. Ringler said the digital connection will allow researchers on the main campus to monitor conditions in the river, such as water velocity, the amount of dissolved oxygen and algal density, in real time, and to coordinate experiments in real time between scientists in Syracuse and at the river.
"There will be a unique connection between the river and the lab," he said.
He said the new labs will allow scientists to study invasive species such as the gobies recently found in Onondaga Lake, illnesses such as the viral hemorrhagic septicimia that has caused fish kills in the St. Lawrence River in recent years and the algal blooms that occasionally close beaches in the state.
Dr. Kimberly Schulz, a biological limnologist who is a co-principal investigator and director of the college's developing Center for Integrated Research and Teaching, said the project underscores the importance of water resources to New York state.
"Aquatic resources provide tourism dollars, safe drinking water and healthy fish and wildlife populations," she said. "This NSF funding will allow ESF to expand beyond its traditional strengths in aquatic science to better address pressing environmental issues that require modern facilities, such as diseases of fish, invasive species, and aquatic toxins."
"This is the most significant programmatic renovation to Illick Hall since it was built, made possible because of Dr. Schulz's original vision for this facility years ago and our very productive faculty in aquatic and fisheries science," said Dr. Donald Leopold, chair of the Department of Environmental and Forest Biology, which will house the new facilities. "Additionally, it will bring some of the significant research programs at TIBS closer to our main campus."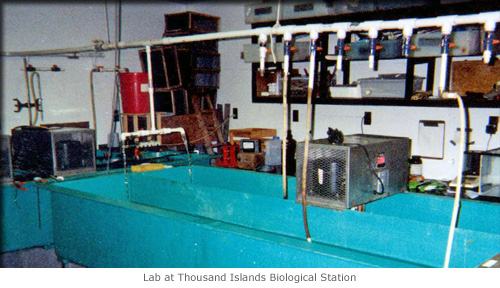 The renovation work is expected to begin next summer.
The interdisciplinary team that applied for the grant includes both biologists and chemists.
"This is more than just fish. This was a real team effort," said Ringler, himself a fisheries biologist. "A group of biologists couldn't do this alone. We had help from the administration, the physical plant staff and our colleagues in other academic departments. That's part of the reason we were successful on this."
Recent ESF News
News Archives
Communications & Marketing
SUNY-ESF
122 Bray Hall
1 Forestry Drive
Syracuse, NY 13210
315-470-6644