SHARE:
Yoga Peaks Revitalizes Mind and Body
ESF's Newcomb Campus announces new initiative combining yoga, art and philosophy

8/15/2016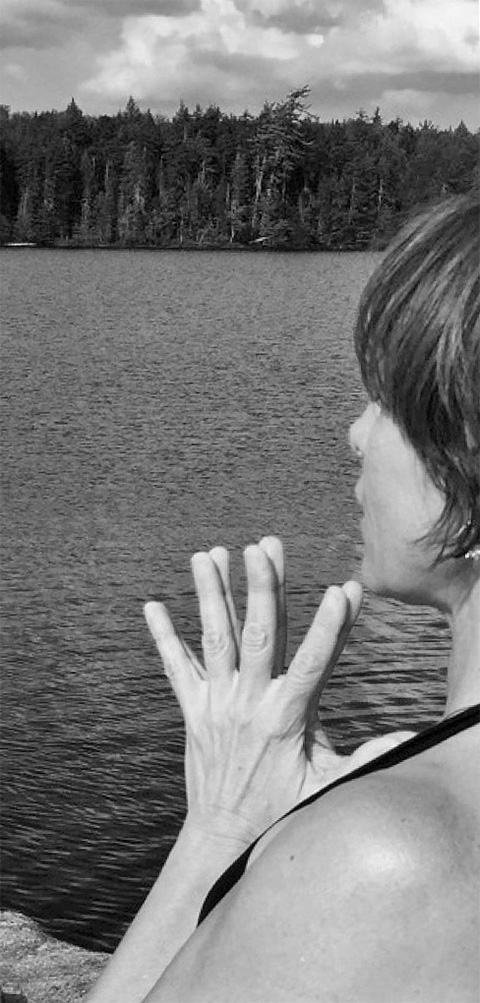 Mind, body and spirit will come together in the Adirondacks at the end of August.
The Northern Forest Institute at the SUNY College of Environmental Science and Forestry's (ESF) Newcomb Campus will host Yoga Peaks, an Adirondack retreat featuring yoga, art and philosophy at the Masten House on Henderson Lake. Beginner and advanced yogis are welcome for daily yoga meditation sessions, enriching conversation and inquiry around yoga philosophy, outdoor adventures, and expression through illustration from Aug. 26 to 28.
The Yoga Peaks initiative is designed to facilitate, strengthen and expand participant's physical practice of yoga, and their understanding of the practice itself. Both aspects of this peaking - and piquing - of mind and body, are heightened by the Adirondack woods where the natural tranquility fosters an internal calm, helping quiet the mind and allowing participants to enter a more rewarding state of mind.
The yoga sessions will be led by Anita Black, a certified restorative yoga teacher from Rochester, New York. "Our mind, body and spirit call for a continual renewal. We must break out of the norm and add in the sublime to achieve whole health," said Black, who is a regular visitor to the Adirondacks. "Let nature set the stage for an immersion that will call you back to your true health."
Philosophical discussions at the retreat will be facilitated by ESF environmental philosopher Marianne Patinelli-Dubay. "This retreat honors the union between yoga's physical expression and its philosophical groundwork, in the hopes that over the course of the weekend we will begin to feel the whole arc of our practice. The immersion style of this program is - like learning a language - a natural way of facilitating greater fluency with a richly layered practice," said Patinelli-Dubay.
Creating an outlet for personal expression will be accomplished by two sessions with Frances Gaffney, a professional artist who splits her time between New York City and Johnsburg, New York, in the Adirondacks. Gaffney's sessions will combine indoor and outdoor instruction, allowing for participants, regardless of artistic ability, to express themselves visually.
The Yoga Peaks retreat will be held at the Masten House, nestled in the wilderness at the feet of the High Peaks and the headwaters of the Hudson River. The retreat is limited to 18 participants but spaces are still available.
Recent ESF News
News Archives
Communications & Marketing
SUNY-ESF
122 Bray Hall
1 Forestry Drive
Syracuse, NY 13210
315-470-6644