SHARE:
ESF Welcomes Strong Class for Fall 2016
New students participate in orientation events

8/23/2016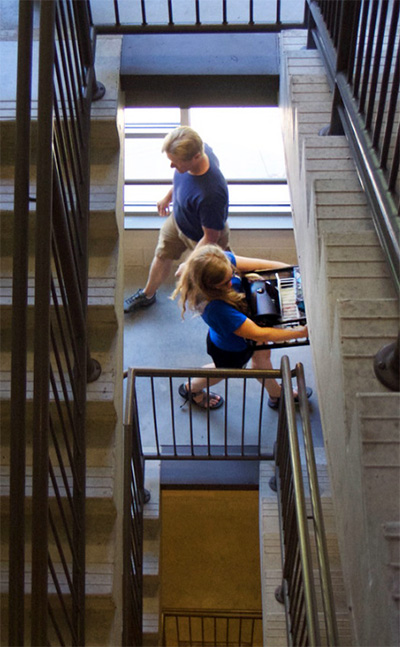 ESF is welcoming approximately 325 first-year students to campus this fall.
Along with the first-year class, more than 200 transfer students will be entering the college. Students began arriving on campus over the weekend for the CONNECTIONS pre-orientation program; most new first-year students arrive today, Aug. 23.
The first-year students come from 26 states and four countries. Just over half, 51 percent, are male. More than a quarter of the new students, or 28 percent, are from outside New York state. Fourteen percent identify as students of color.
Enrollment at the college's Ranger School in Wanakena, New York, is 49 this year. Classes at The Ranger School started Aug. 17.
On the graduate level, ESF is planning for the arrival of 106 new graduate students for the 2016-17 academic year bringing graduate school enrollment to approximately 470 students.
New students and their families will be greeted by a full slate of orientation events. Along with moving into Centennial Hall, undergraduate students will participate in a number of activities to get them acclimated to the college and surrounding community. On Saturday, Aug. 27, the students will engage in community service projects throughout the Syracuse area.
Classes begin Aug. 29.
Recent ESF News
News Archives
Communications & Marketing
SUNY-ESF
122 Bray Hall
1 Forestry Drive
Syracuse, NY 13210
315-470-6644