SHARE:
AASHE Recognizes ESF for Sustainability Innovations
College listed as top performer among doctoral granting institutions

12/6/2016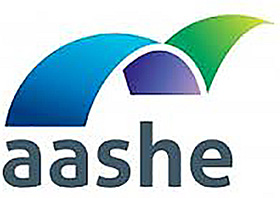 ESF has been lauded by the leading organization promoting sustainability innovations in higher education.
The college was recognized for its achievements in sustainability in the Association for the Advancement of Sustainability in Higher Education (AASHE) 2016 Sustainable Campus Index (SCI) of Top Performers.
The SCI recognizes top-performing colleges and universities in 17 distinct aspects of sustainability, as measured by the Sustainability Tracking, Assessment & Rating System (STARS).
ESF ranks among the top six colleges and universities nationally in research, receiving a perfect score of 100 in the category, which evaluated research and scholarship, support for research and open access to research. The only other institution in New York state to achieve that score is Columbia University.
ESF was rated eighth nationally among top performing doctoral/research institutions, which include colleges, universities and institutes that award at least 20 research doctoral degrees annually, including doctoral degrees that qualify recipients for entry into professional practice. ESF earned a score of 73 in that category and is the only New York state university on the list.
STARS is a transparent, self-reporting framework for colleges and universities to measure their sustainability performance. It was developed by AASHE with broad participation from the higher education community. STARS participants submit data to earn a Bronze, Silver, Gold or Platinum rating.
Earlier this year, ESF received a STARS Gold ranking, the second-highest distinction available, from AASHE in recognition of its sustainability efforts.
Recent ESF News
News Archives
Communications & Marketing
SUNY-ESF
122 Bray Hall
1 Forestry Drive
Syracuse, NY 13210
315-470-6644