SHARE:
Community Stewards to Receive ESF's Feinstone Award
Andrew Breuer, Virginia Robbins committed to environment, sustainability

10/17/2017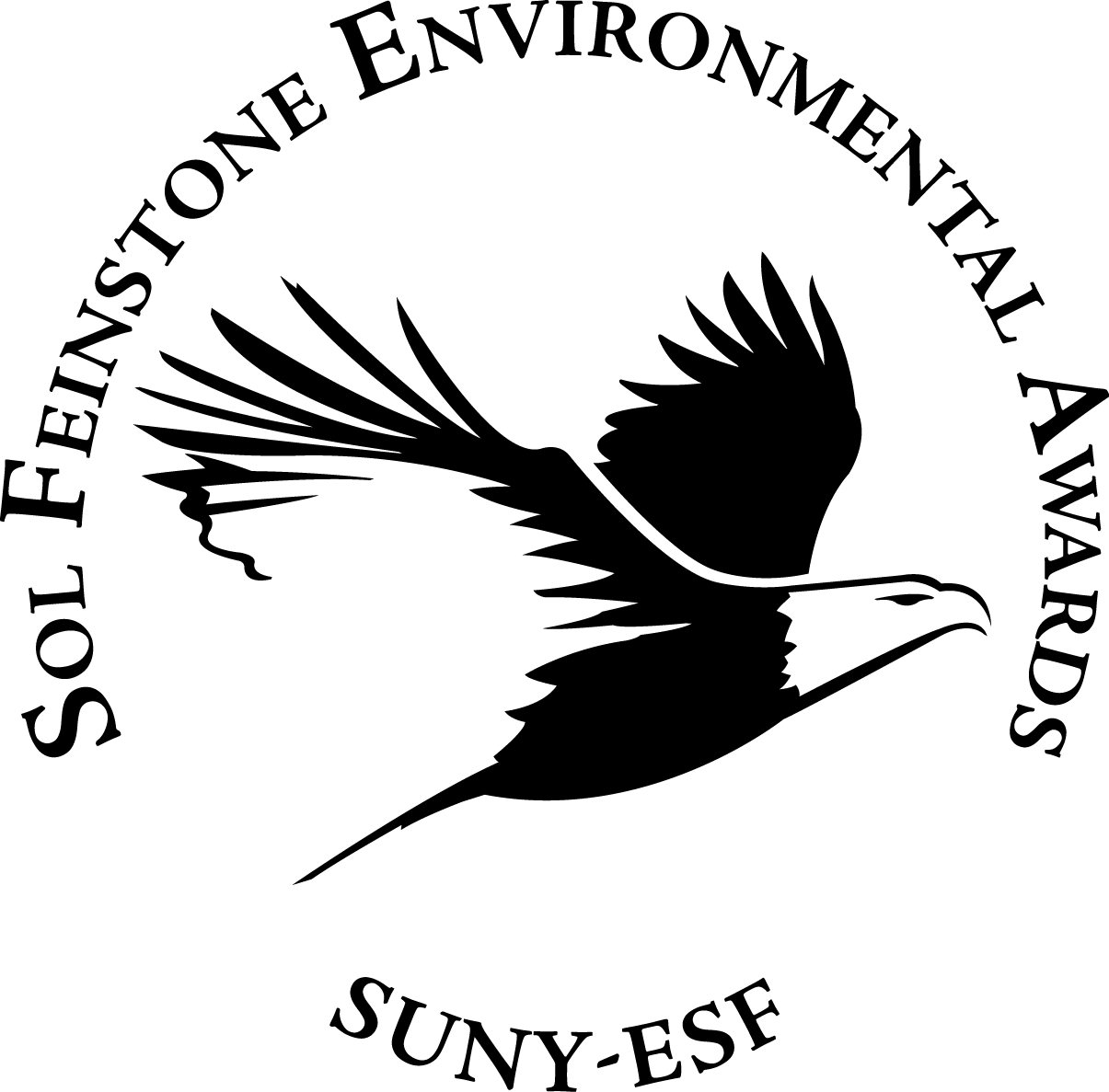 The College of Environmental Science and Forestry (ESF) will honor community stewards by presenting the 2017 Sol Feinstone Environmental Award to J. Andrew Breuer and Virginia Robbins.
Breuer and Robbins have committed significantly to ESF's mission and have demonstrated a strong commitment to environmental stewardship and sustainability through personal and professional endeavors.
Breuer, principal of Hueber-Breuer Construction Co., Inc., has run numerous projects for Hueber-Breuer as project manager and project executive, including the Syracuse University Dineen College of Law, The Onondaga Nation Tsha' Thoñ'nhes Lacrosse Pavilion and the Lakeview Amphitheater.
As a LEED' Accredited Professional, Breuer has participated in the delivery of multiple LEED-certified facilities and sustainable projects. He played an integral role in working with the ESF Foundation to build the first ESF residence hall, Centennial Hall, through the use of innovative and sustainable wood-framed modular units. To date, Centennial Hall remains one of the largest modular wood projects in the state.
As a member of the ESF College Foundation Board of Directors, Breuer is chair of the Property Committee and an advisor to the Roosevelt Wild Life Station. He is the chair of the Central New York Community Foundation and a member of the Landmark Theatre Board of Trustees. Breuer is a graduate of Leadership Greater Syracuse and served as a founding board member of Adapt CNY, Inc., which was the impetus behind the re-purposing and renovation of the Wilson/Witheralls/Bond building project on Salina Street.
Robbins is an attorney at Bond, Schoeneck & King Attorneys, and chaired the firm's environmental and energy practice from 2000 to 2016. She is experienced in advising clients on state and federal regulatory compliance issues, particularly in the areas of air and water pollution control and solid and hazardous waste management. Robbins has experience in the requirements of the federal Clean Air Act, major and minor source permitting strategies, and advises owners and operators of solid waste management facilities.
She has counseled clients involved in electric power generation and development projects on environmental impact reviews. She has also represented wind energy facility owners in obtaining special permits and variances needed for the siting of wind energy conversion systems facilities.
Robbins is emeritus board member and past president of the ESF College Foundation. She is has served as secretary and board member of Abby Lane Housing Corporation since 2015, serving the housing needs of students at ESF.
The annual Feinstone Awards dinner will take place Oct. 19 at the Gateway Center on the ESF campus, Syracuse.