SHARE:
ESF Professor's New Book Looks at What Makes Something 'Alive'
Dr. Scott Turner argues humans must explore living nature as purposeful, driven by desire

3/14/2018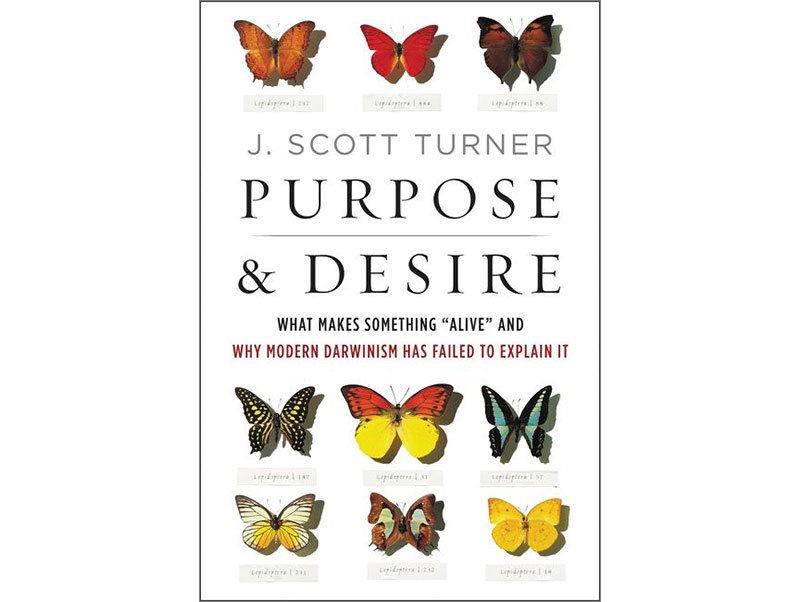 Dr. J. Scott Turner, a professor, biologist and physiologist at ESF, argues that modern Darwinism's materialist and mechanistic biases have left us unable to define what "life" is-and only an openness to the qualities of life's purposefulness, intelligence and striving will move the field forward.
In Purpose and Desire: What Makes Something "Alive" and Why Modern Darwinism Has Failed to Explain It (HarperOne; Hardcover; September 12, 2017), Turner draws on the work of Claude Bernard-a contemporary of Darwin revered among physiologists as the founder of experimental physiology-to build on Bernard's "dangerous idea" of homeostasis, which seeks to identify what makes "life" a unique phenomenon of nature. To fully understand life, including its evolution, Turner argues that we must move beyond strictly enforced boundaries of mechanism and materialism to explore living nature as distinctly purposeful and driven by desire.
A thoughtful appeal to widen our perspective of biology that is grounded solidly in scientific evidence, Purpose and Desire seeks to widen our perspective and bridge the ideological evolutionary divide by recovering evolution as a distinctive phenomenon of purposeful life.
Turner's work has garnered attention in the New York Times Book Review, Science, Nature, American Scientist, National Geographic Online, NPR "Science Friday" and other leading media outlets. He is the author of two books with Harvard University Press: The Extended Organism: The Physiology of Animal Built Structures (2000) and The Tinkerer's Accomplice: How Design Emerges from Life Itself (2007).