SHARE:
Cuban Diplomat Discusses Educational Opportunities with ESF


4/11/2018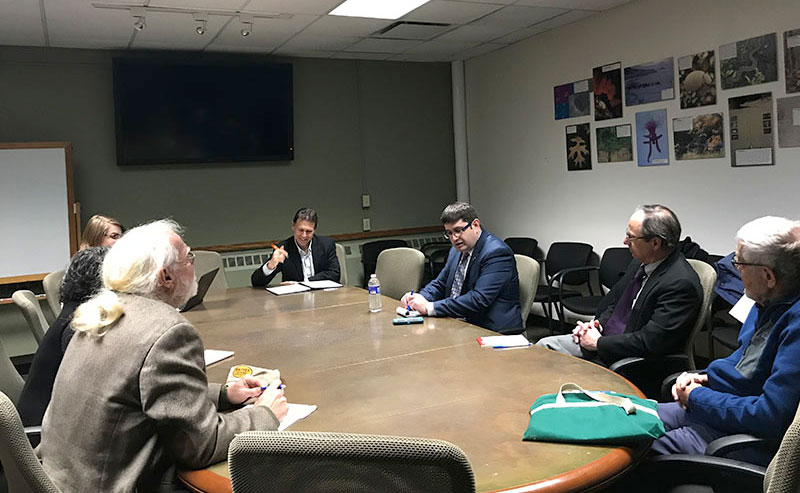 In February 2017, the SUNY system entered into an Memoradum of Understanding with the Cuban Ministry of Higher Educational. Since then several SUNY schools have created partnerships with other Cuban universities.
Miguel Fraga, the first secretary of the Cuban Embassy in Washington, D.C., visited ESF to Tuesday, April 10, to discuss educational exchange opportunities between ESF and Cuba. He addressed a small group of faculty and administrators to discuss opportunities for ESF students to study abroad in Cuba as well as faculty-to-faculty exchanges for ESF and institutions in Cuba. Mr. Fraga also met individually with Scott Shannon, associate provost and dean of the graduate school and Nosa Egiebor, provost, executive vice president, to discuss bigger picture ESF-Cuba collaborations as well.
The event was hosted by the Office of International Education with introductions being provided by faculty from SUNY Cortland. For information about study abroad opportunities please contact Thomas Carter, assistant director of international education, at tecarter@esf.edu or (315) 470-4876.
Recent ESF News
News Archives
Communications & Marketing
SUNY-ESF
122 Bray Hall
1 Forestry Drive
Syracuse, NY 13210
315-470-6644