SHARE:
Nomura Group Recognized for Top Article
Top 100 most-read microbiology papers in Scientific Reports for 2017

4/23/2018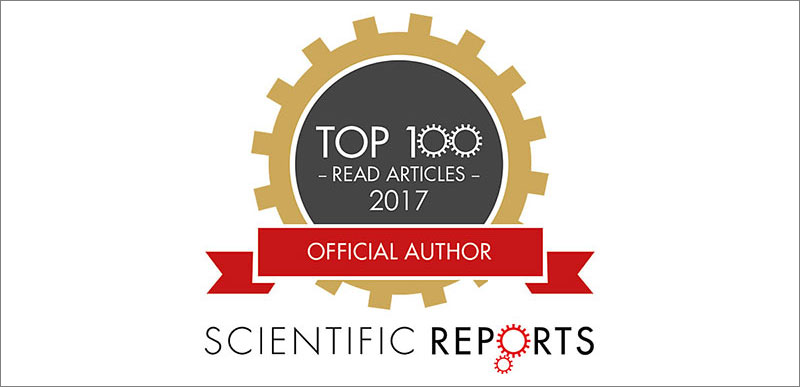 Dr. Christopher Nomura, ESF vice president for research, wrote a paper that was recently named one of the most-read in the field of microbiology in 2017. The focus of the paper is a method to prevent pathogens from being resistant to antibiotics. The paper was published in the journal Scientific Reports. The journal tracks how many times its articles are read online.
The focus of the paper is the pathogen Pseudomonas aeruginosa, which continues to be an alarming threat to human health. Antibiotics often tail to kill P. aeruginosa bacteria in people. To combat this pathogen, the Nomura research group developed a small peptide called the RpoN molecular roadblock (RpoN). This peptide blocks or reduces the ability of P. aeruginosa to produce a number of virulence factors: substances such as proteases and rhamnolipids that enhance the danger of this pathogen. In addition, RpoN significantly reduced the rate at which P. aeruginosa killed a model system for its pathogenic behavior. These results highlight the feasibility of regulating genes using RpoN in order to inhibit or reduce the virulence of bacterial human pathogens.