SHARE:
Chemistry Graduate Student Wins Award
Yuting Zhu honored by American Chemical Society

5/3/2018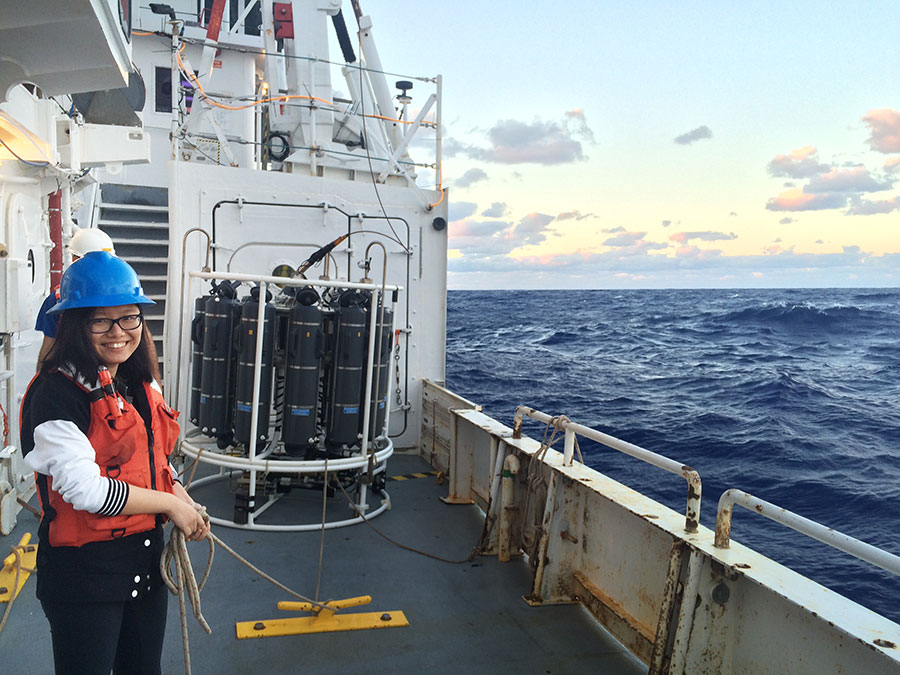 ESF Ph.D. student Yuting Zhu was selected as a winner of one of the 2018 Graduate Student Awards in Environmental Chemistry. This award from the American Chemical Society (ACS) is given to only 20 graduate students in the United States who are working in areas related to environmental chemistry. The award was based on student transcripts and record of research productivity, and a letter of recommendation from the faculty advisor.
Zhu is a Ph.D. student working with Dr. David Kieber in the ESF Department of Chemistry. She is first author of a paper in an ACS journal that discusses how light interacting with large molecules in the ocean produces small organic compounds that can escape to the gas phase. This work is vital to understanding the global carbon cycle. Zhu was a co-author of seven presentations made at meetings of the American Geophysical Union and will be co-author of several more journal articles.
Recent ESF News
News Archives
Communications & Marketing
SUNY-ESF
122 Bray Hall
1 Forestry Drive
Syracuse, NY 13210
315-470-6644