SHARE:
ESF Represented at Forestry and Wood Products Summit
New York state announces actions to advance industry's growth

10/29/2018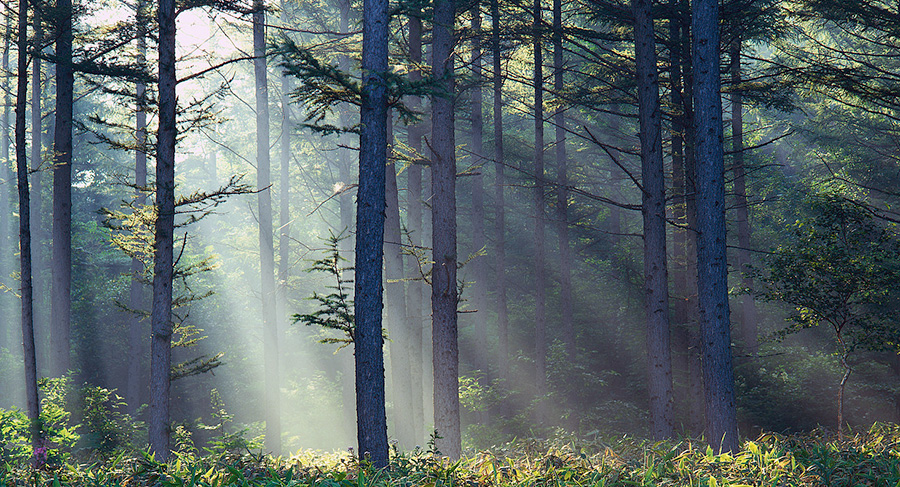 Actions to advance New York's forestry industry were announced at the state's first-ever Forestry and Wood Products Summit, held in Binghamton Oct. 25. Members of the ESF community were among the attendees, who included representatives from the Wood Products Development Council, academia, local government and the forestry and wood products industry.
Prior to the summit, Interim ESF President David Amberg and Dr. Maureen Fellows, vice president for government and external relations, participated in a tour of Wagner Lumber in Owego. Afterwards, the summit highlighted the state's vibrant forest and wood products industry, and brought together industry experts to identify paths to sustain existing forest product markets and promote the development of new markets.
A video highlighting the potential of the state's forest and wood products industry, featuring Amberg, debuted during the summit. "With this large resource there's tremendous opportunity for growth. With better coordination between the stakeholders in the sector, we can address issues such as workforce development to meet the needs of the industry, develop the proper facilities and manufacturing to take advantage of the value added to our timber products and work together to grow and expand the impact on the New York state economy," Amberg said in the video.
Dr. Neil Murphy of ESF's Department of Environmental and Resources Engineering presented on the New Forest Economy, addressing issues including resources utilization, emerging technologies, and sustainability and carbon sequestration.
With 18.9 million acres of forested land, New York's wood products businesses account for a statewide economic impact of nearly $23 billion. The New York State Wood Products Development Council released its 2017 report detailing the industry's economic indicators. Including lumber and paper mills, wood products manufacturers and furniture makers, the forest and wood products industry supports more than 41,000 direct jobs and $2.5 billion in direct labor income statewide. It also ranks in the top 10 in the nation in hardwood lumber production. In the Southern Tier and southern parts of Western New York, the industry represents approximately one-third of New York's forest industry sector, with nearly $7 billion in economic output and more than 27,000 employees with $1.8 billion in labor income.
The Forestry and Wood Products Summit was designed to explore new developments and strategies to boost this economically important sector, which is a major component of New York agriculture, the state's environmental conservation efforts and its tourism industry.
Discussions during the summit focused on opportunities to expand clean technology and invest in research and development, the importance of growing markets, workforce development and training needs, and continued education and promotion to bolster the industry. Based on the input of these key stakeholders, several innovative actions were announced to increase opportunities for businesses in this agricultural sector.
Research and Development
Create a New York State Climate and Applied Forestry Research Institute (CAFRI) that will be a partnership involving New York state departments of Agriculture and Markets and Environmental Conservation, NYSERDA, ESF and Cornell University. The institute will initially focus on forest carbon sequestration research in support of New York's role in the U.S. Climate Alliance Natural and Working Lands Initiative.
Double funding for the New York State Wood Products Development Council.
Expand the New Forest Economy
Continue to pursue a biorefinery project in the state, working closely with SUNY, the Research Foundation and other partners.
Continue to look at ways to address the development of a skilled workforce.
Propose changes to the Renewable Heat NY program that support replacement of wood boilers for low-income New Yorkers with affordable solutions that are cleaner and more efficient by May 2019.
Convene a meeting between stakeholders to consider ways to improve the Renewable Heat NY Program's application, including the potential inclusion of wood-chip fueled boilers, to support markets for byproducts from forest management and the manufacture of wood.
Grow Domestic and International Markets
Convene a forum to identify impediments and outline actions to support the growth of domestic markets for New York forest products.
Expand New York state Grown & Certified to include New York firewood, paper and lumber industries.
Support the development of a local market for overstocked plantation-grown softwood timber on New York state Forest Management Lands by broadening available avenues for offering and selling standing timber on state forests.
Increase Public Awareness and Engagement
Highlight New York's forest products industry at the New York State Fairgrounds through various events and displays.
Work with the New York Future Farmers of America and Agriculture in the Classroom programs to attract young people into pursuing educational opportunities and careers in forestry and wood products.
Grow Maple Industry
Fund capital improvements to Cornell University's Arnot Teaching and Research Forest to support innovation and growth of New York's maple industry.
Double the number of active contracts with maple producers on New York state lands statewide within the next year.
Improve Forest Health
Revise Forest Tax Law 480-A regulation aimed at improving the efficiency and administration of the program for consulting foresters and program participants.
Propose the "Regenerate NY" program to assist forest landowners in addressing the extreme difficulty in growing New York's next forest partly caused by heavy deer forage pressure and competing vegetation.
Propose Working Lands Easement Program for land trust organizations to administer.
Establish Climate Change and Wildland Fires Task Force with a heavy focus on land management practices.
The New York State Wood Products Development Council also launched its new website, https://woodproducts.ny.gov

The website is a resource for consumers and the industry, helping to further grow the industry through improved public understanding of and appreciation for forestry and New York's forest and wood products.
Recent ESF News
News Archives
Communications & Marketing
SUNY-ESF
122 Bray Hall
1 Forestry Drive
Syracuse, NY 13210
315-470-6644