SHARE:
Professional Organization Honors ESF Alumnus
Pete Wallace wins TAPPI's Joachim Award

2/8/2011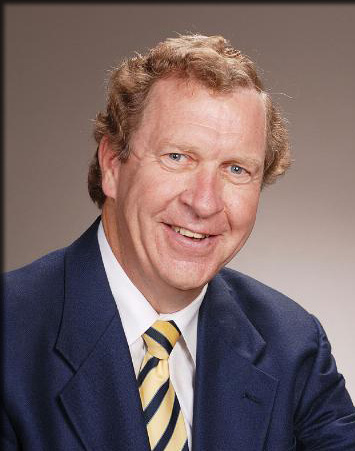 ESF alumnus Peter Wallace has received the 2011 Herman L. Joachim Distinguished Service Award bestowed by the Technical Association of the Pulp and Paper Industry (TAPPI).
Wallace, who graduated from ESF in 1968, is business director of industrial specialties for Arclin, a leading provider of bonding, surfacing and related products for engineered building, industrial materials and natural resources markets. The award is given to a member of the industry who exemplifies leadership that has significantly contributed to the advancement of the association.
"We are very proud of Pete's accomplishments and the tireless contributions he has made to the industry," says Randy Schwartzhoff, SVP Engineered Materials for Arclin. "Pete brings a wealth of industry experience and knowledge to our program and we are delighted he has been honored with this award."
After earning his bachelor's degree from ESF, Wallace went to work in the wood products industry, ultimately moving into the resins business, holding positions with Reichhold Chemical, BTL and Hexion Specialty Chemical. He has been with Arclin since 2009.
He has been a member of TAPPI since 1980, working to form the Building and Industrial Mat Committee in the TAPPI Nonwovens Division. He has served in all committee offices, including chair of both the Building Industrial Mat and the Binders and Additives committees.
Wallace, of Morgantown, N.C., has twice received the TAPPI Nonwovens Leadership Award for his work in developing and growing the Building and Industrial Committee in 1996 and his work as Chairman of the Nonwoven Division 2006. He has been instrumental in the success of TAPPI's new Innovative Nonwovens Conference held annually in the fall. He also became the leader in forming the TAPPI Nonwovens Insulation Committee in 2003.
The award is named in honor of Herman L. Joachim, who had a long and distinguished career in the pulp and paper industry and was a TAPPI member for more than 70 years. He made a gift to TAPPI in 1994 that was used to establish the Herman L. Joachim Distinguished Service Award Fund.
Wallace will be honored at the May 3 awards dinner during the 2011 PaperCon Conference at the Northern Kentucky Convention Center in conjunction with the 2011 PaperCon meeting in Covington, Ky.
Arclin, based in Mississauga, Ontario, is a leading producer of innovative bonding, surfacing solutions for the building and construction, industrial materials and natural resource markets. Arclin provides bonding solutions for a number of applications including wood-based panels, engineered wood, non-wovens and paper impregnation.
Recent ESF News
News Archives
Communications & Marketing
SUNY-ESF
122 Bray Hall
1 Forestry Drive
Syracuse, NY 13210
315-470-6644