SHARE:
ESF Student Completes First Year of Leadership Training in Bioeconomy
Daniel De Souza Pegoretti recognized as CABLE graduate

4/29/2019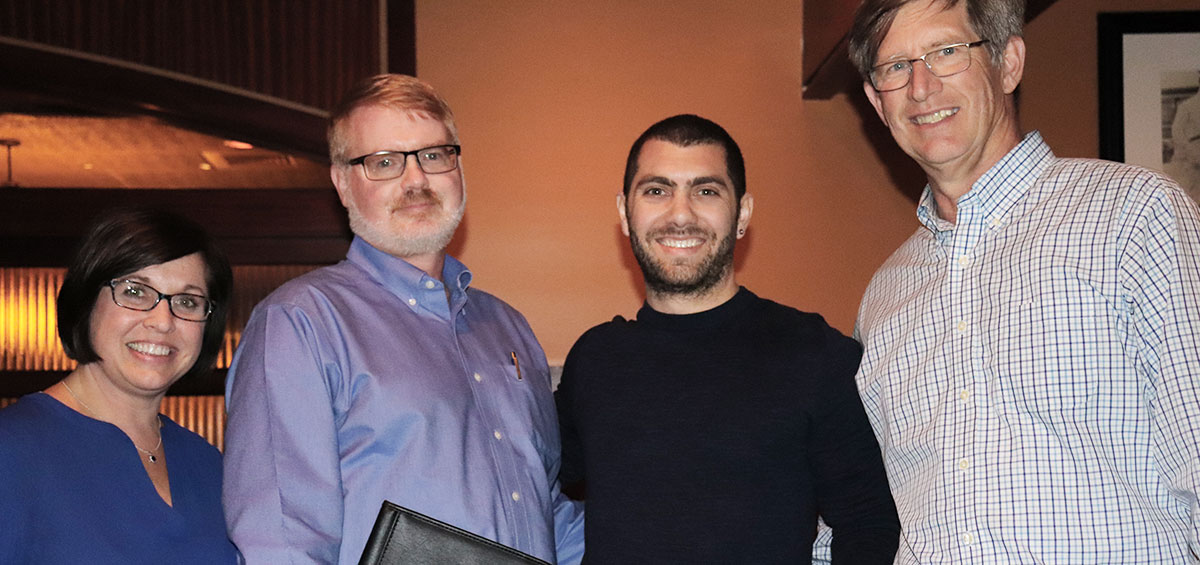 At the conclusion of a four-day conference, in which students gave their final presentations about current issues in the bioeconomy, ESF student Daniel De Souza Pegoretti, was recognized as a graduate of the Consortium for Advanced Bioeconomy Leadership Education (CABLE)
De Souza Pegoretti and his faculty mentor, Dr. Timothy Volk, represent ESF in CABLE, a nationwide organization of 20 universities led by The Ohio State University and supported by the United States Department of Agriculture, National Institute of Food and Agriculture (USDA NIFA) that aims to provide students with a year of leadership development in the bioeconomy.
Coming together for their Spring Conference at North Carolina State University, CABLE student delegates and faculty mentors had the opportunity to hear from current industry professionals representing Syngenta, BASF, Stephen Gould, and BioFuels Digest, present their final reports on issues currently affecting the bioeconomy, and take a tour of biotechnology company, Novozymes.
Having access to industry is a key benefit of the CABLE program. CABLE was created to develop bioeconomy industry leaders who will be ready to fill bioeconomy careers. Those future jobs include chemists, engineers and scientists, among others. CABLE Program Director Dennis Hall of The Ohio State University notes, "The advanced bioeconomy is critical to a more sustainable future for society but largely invisible to all but few college students. The ultimate goal is to equip more students with the knowledge and leadership skills necessary for successful biobased enterprises."
Over the course of the 2018-2019 school year, De Souza Pegoretti worked with peers from Washington University, Colorado State University and Louisiana State University to develop a perspective regarding what is next for utilization, development, and actualization of the 2016 Billion Ton Study.
Upon successful completion of his CABLE term, De Souza Pegoretti was recognized as a graduate of the program and CABLE looks forward to the wonderful things he will accomplish throughout his career. CABLE is intent on expanding the leadership education of students and aiding them in achieving their goals of becoming future bioeconomy professionals.
Recent ESF News
News Archives
Communications & Marketing
SUNY-ESF
122 Bray Hall
1 Forestry Drive
Syracuse, NY 13210
315-470-6644