SHARE:
Summer Camp Broadens Students Horizons
Session provides hands-on training

3/28/2011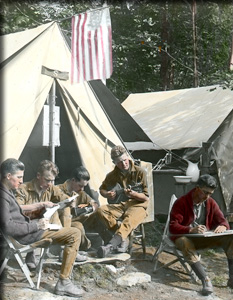 Within the first three years of the College's existence, Summer Camp was established to "provide the students with an opportunity to broaden their viewpoint and to give them first-hand knowledge of the practice and application of the theories expounded in the classrooms.
"The first camp was established on the 100-acre estate of John R. Strong, who donated his property for College use. The lands were located in the upper elevations of the Catskill Mountains, on Roaring Kill, about four miles south of Tannersville. The program of study, lasting eight weeks, included surveying, mapmaking, woodsmanship, and timber estimating, as well as some work in tree identification and silviculture."
(Forestry College Essays on the Growth and Development of New York State's College of Forestry, p. 35).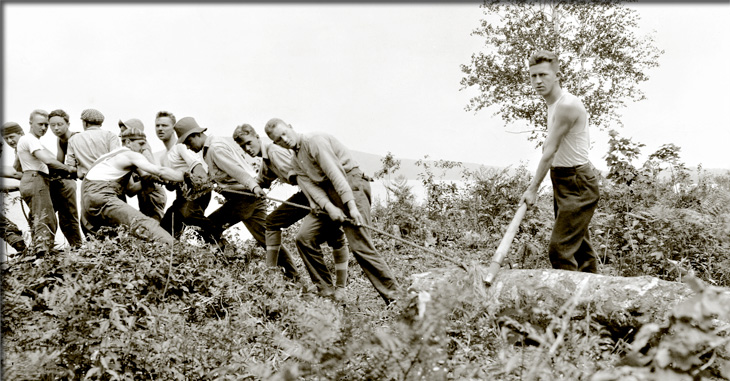 Recent ESF News
News Archives
Communications & Marketing
SUNY ESF
122 Bray Hall
1 Forestry Drive
Syracuse, NY 13210
Communications@esf.edu