SHARE:
Community Invited to ESF to Share Ideas About Future of Erie Canal
Community engagement sessions geared to identify opportunities along canal

7/8/2019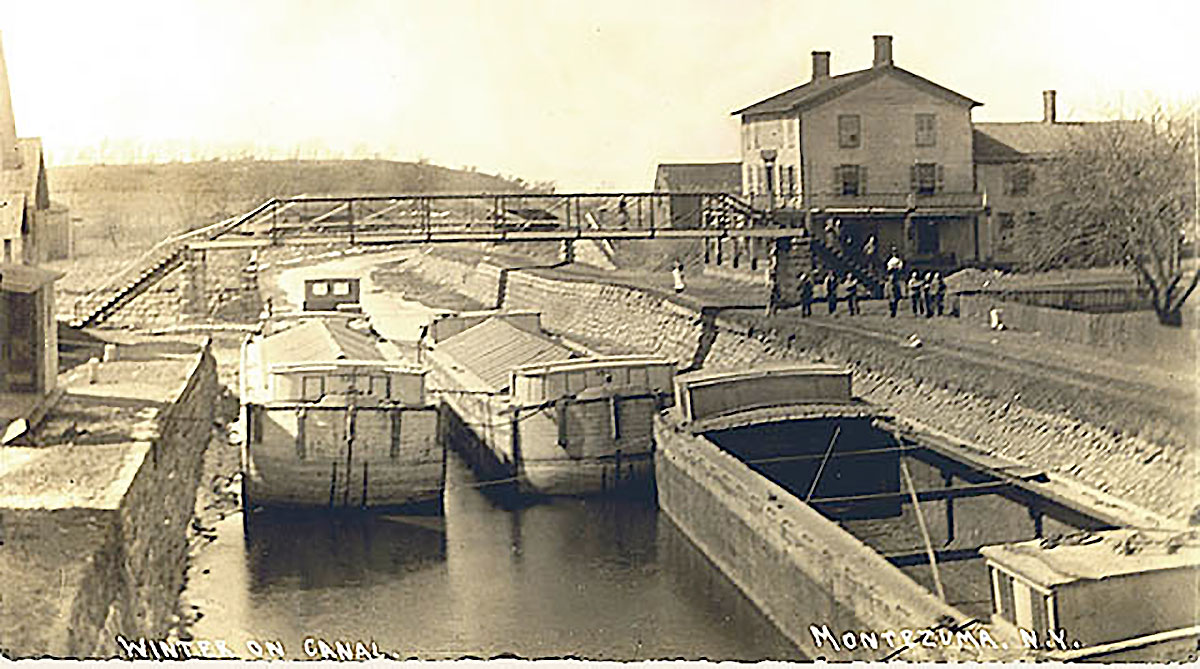 Community members are invited to share their ideas to reimagine the Erie Canal during a community engagement session at the SUNY College of Environmental Science and Forestry (ESF) 6 to 8 p.m. July 23 at the college's Gateway Center.
The ESF session is part of Reimagine the Canals, a state-sponsored initiative to identify new uses for the Erie Canal. A series of sessions will be moderated by the Rockefeller Institute of Government. Members of the institute will also help the task force analyze the data collected.
The initiative, launched in May by Governor Andrew M. Cuomo, builds on last year's Reimagine the Canals Competition, which sought innovative ideas to boost local economies, increase recreation and strengthen environmental resilience along the Erie Canal.
"These sessions are a great opportunity for the public to help share the future of the Erie Canal, said Joanie Mahoney, the Reimagine the Canals Task Force chair and ESF's chief operating officer. "The public's input will be crucial in formulating the final recommendations about the canal that will be sent to Governor Cuomo."
The community engagement sessions will integrate the voices of canal communities into the Reimagine initiative. Community members will learn about Reimagine the Canals and will discuss the canal's current uses and its potential future. The insights from these sessions will be presented to the Reimagine the Canals Task Force.
The Rockefeller Institute will moderate the community engagement sessions and help the task force analyze the data collected. The complete session schedule is:
Schenectady, 6-8 p.m. July 11 at the Schenectady County Community College Van Curler Room, 78 Washington Ave.
Lockport, 6-8 p.m., July 15 at the Challenger Learning Center, 160 Washburn St.
Brockport, 6-8 p.m. July 16 at the SUNY Brockport Cooper Hall, NY Room
Syracuse, 6-8- p.m., July 23 at the ESF Gateway Center, 1 Forestry Drive
Utica, 6-8 p.m. July 30 at the SUNY Polytechnic Institute Campus Center, 100 Seymour Ave.
Participants can RSVP prior to attending. The Reimagine the Canals website offers more information about the initiative, as well as a portal where members of the public can submit feedback if they are unable to attend a community engagement session. The Rockefeller Institute will hold a second series of meetings later in the summer.
First opened in 1825, the Erie Canal spans more than 360 miles. Today it is overseen by the New York State Canal Corporation, a division of the New York Power Authority.
As the canal nears its third century, Cuomo viewed this as the time to reimagine the future of this essential piece of New York state infrastructure as a resource for agricultural irrigation, ecological restoration, flood mitigation, boating, fishing and tourism.
Recent ESF News
News Archives
Communications & Marketing
SUNY-ESF
122 Bray Hall
1 Forestry Drive
Syracuse, NY 13210
315-470-6644