SHARE:
ESF Represented at Bioeconomy Conference
Leadership, careers in bioeconomy take centerstage

7/31/2019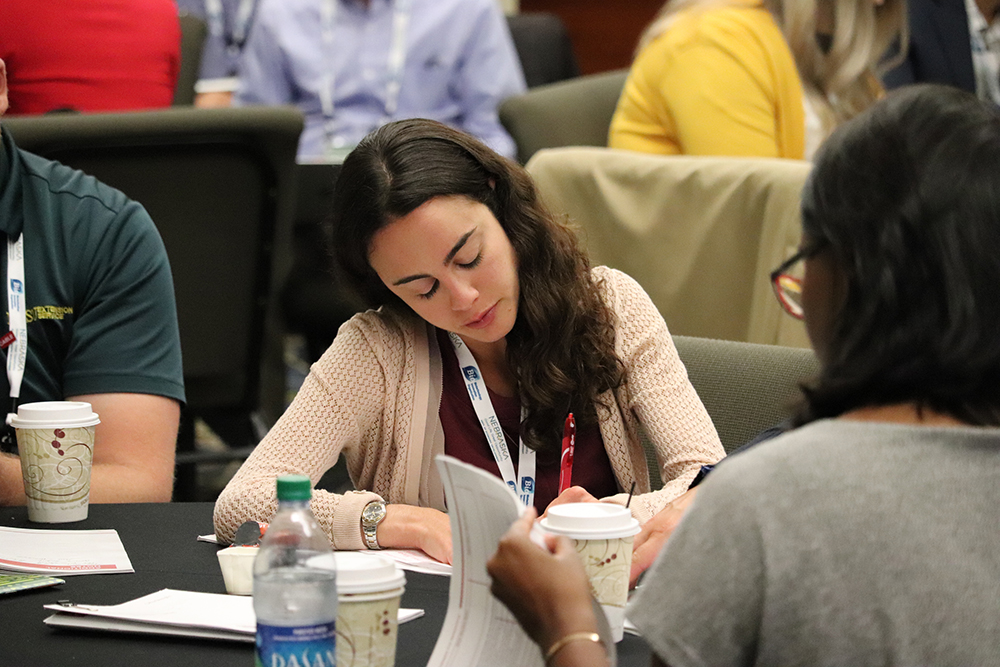 The BIO World Congress 2019, a conference focusing on the greater bioeconomy, presented the perfect venue for the first meeting of Cohort 3 of the Consortium for Advanced Bioeconomy Leadership Education (CABLE).
The SUNY College of Environmental Science and Forestry (ESF) was represented at CABLE by Dr. Timothy Volk, associate chair in the Department of Forest and Natural Resources Management, and graduate student Jenny Frank. They were among more than 50 student delegates, faculty mentors and leadership team members who attended the bioeconomy conference in Des Moines, Iowa earlier this summer.
Now in its third year, CABLE is a nationwide organization of 20 universities focused on training students to pursue leadership positions in bioeconomy-related careers. The Ohio State University leads the program and oversees a $2.8 million grant from the United States Department of Agriculture, National Institute of Food and Agriculture.
CABLE was created to develop bioeconomy industry leaders who will be ready to step into bioeconomy-related careers. Those future careers include chemists, engineers and scientists.
"The advanced bioeconomy is critical to a more sustainable future for society, but it's largely invisible to all but a few college students. The ultimate goal is to equip more students with the knowledge and leadership skills necessary for successful biobased enterprises," said Dennis Hall, program director.
In the coming months, students will work with their peers from universities all over the country to assess and make recommendations for key bioeconomy-related issues. Delegates were sorted into working groups centered around green transportation, bioconomy policy, biofuels, and the Billion Ton Study, an assessment of biomass in the United States.
CABLE student delegates will continue to have close interaction with and receive support from bioeconomy professionals. CABLE is intent on fostering leadership development within students and aiding them in achieving their career goals.
Recent ESF News
News Archives
Communications & Marketing
SUNY-ESF
122 Bray Hall
1 Forestry Drive
Syracuse, NY 13210
315-470-6644