SHARE:
ESF among Sierra Magazine's 2019 Top 'Cool Schools'
College noted for influencing system-wide sustainability practices

9/5/2019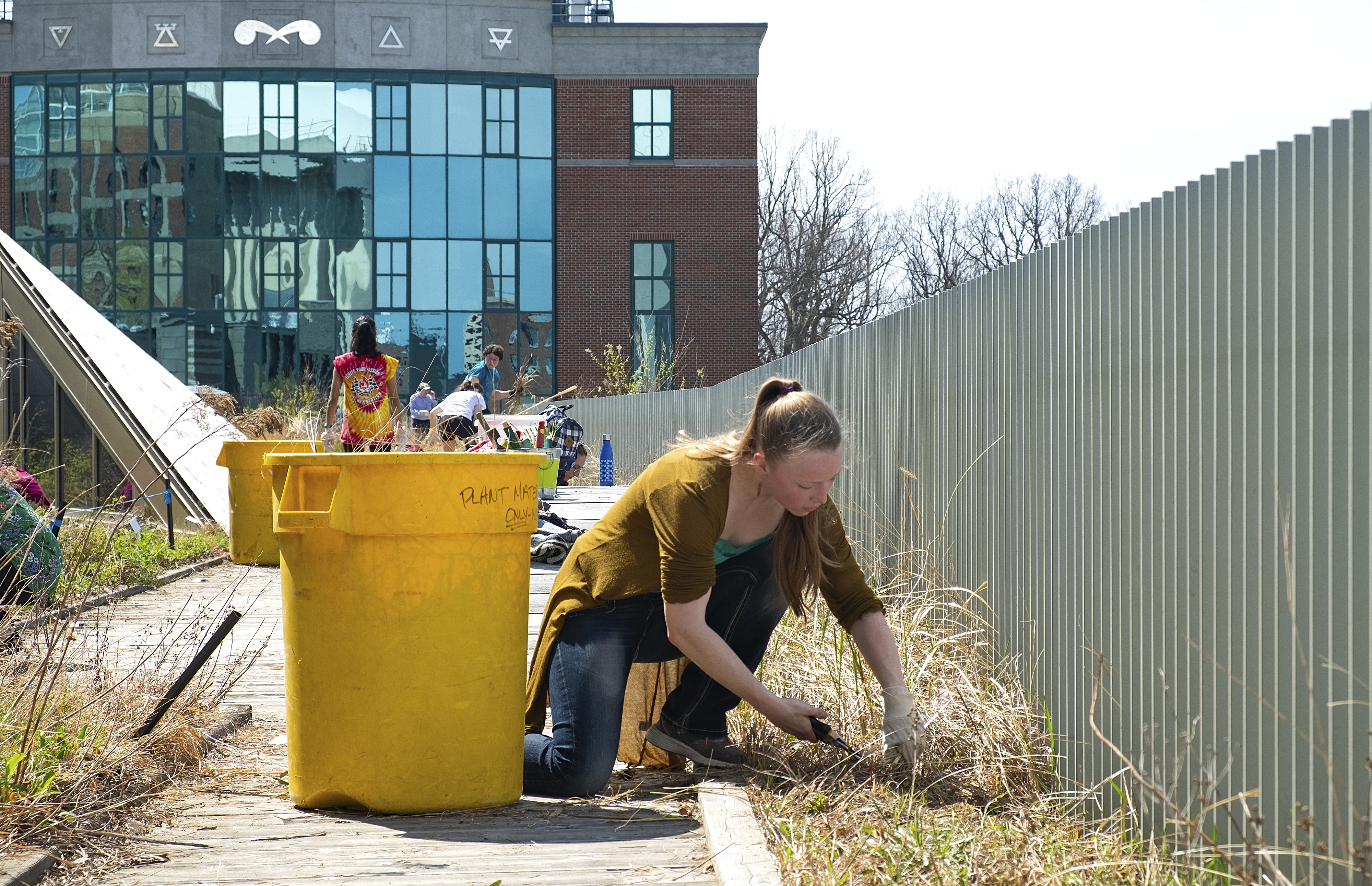 For the third year in a row, the College of Environmental Science and Forestry (ESF) is ranked among the nation's top "Cool Schools" by Sierra magazine, the national magazine of the Sierra Club. Sierra puts the college at Number 3 among more than 280 schools surveyed.
Calling ESF "the coolest school within the country's largest public university system," Sierra noted ESF's Green Revolving Fund "inspired a scaled-up version of the fund for the entire SUNY system as well as SUNY-wide carbon-neutrality and net-zero-waste goals." Through the fund, energy savings and investment returns are channeled to fund future sustainability initiatives on campus.
The magazine also called attention to the college's academics where "students can be found studying Indigenous Haudenosaunee cultures' sustainable agriculture practices at the Center for Native Peoples and the Environment and helping scientists better articulate the climate crisis through the Digital Storytelling Studio."
"At ESF we practice what we teach and lead by example. Our students are passionate about the environment and sustainability holding us to a high standard as they pursue degrees in 26 degree programs all focused on some aspect of environmental stewardship," said Dr. David C. Amberg, ESF interim president. "Furthermore, our campus and extended forest properties are working laboratories and educational platforms that serve our students and world-class faculty," said Dr. David C. Amberg, ESF interim president.
When the Sierra Club introduced the annual rankings in 2006, just 10 schools were covered. This year, the magazine said, a record number of eligible colleges (282) submitted information on their environmental practices in food and transportation systems, water and waste management, purchasing procedures, academics, investments, and more.
ESF is the highest-ranked school among all colleges and universities in New York state.
"We're inspired by the creative and innovative ways colleges and universities across North America are working to tackle the climate crisis and move toward a sustainable future," said Jason Mark, Sierra magazine's editor in chief. "Each year, our rankings have shown increased commitments to clean energy, more creativity on waste reduction, and involvement from a greater geographic range of schools. Even when government leaders fail to step up, students, faculty, and administrators are taking action."
Using a customized scoring system, Sierra's researchers ranked colleges and universities based on academic criteria like an environmentally-focused curriculum, student engagement with environmental activism, operations such as renewable energy generation and waste management, and schools' planning and administrative standards. The raw data for the scoring came from the Association for the Advancement of Sustainability in Higher Education (AASHE) STARS self-reporting tool.