SHARE:
3-8-20 Syracuse University investigating March 7 bias incident


3/8/2020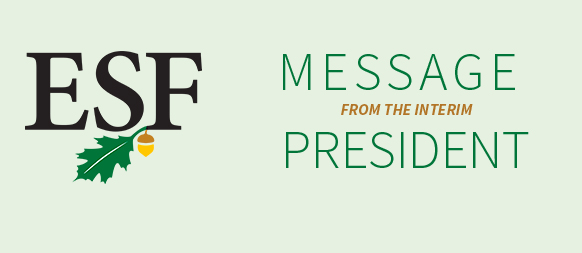 Dear ESF Community,
ESF is committed to providing you with accurate and reliable information regarding bias incidents on the hill. On March 7, Syracuse University posted a message to its Bias Incidents Reports web page regarding a "flyer providing guidance about how individuals can prevent the spread of coronavirus [that] was vandalized with racist innuendo."
The website explains further:
"The flyer, which was posted in Bird Library, includes a tip to avoid being around people who are sick. Next to this tip, the vandal wrote the word "Chinese." Images of this incident have since been posted on social media by community members. There is no additional information at this time."
Please visit the web page for more information regarding this incident.
For accurate information on the coronavirus, please visit the CDC or the WHO.
ESF students who would like to talk are invited to call ESF Counseling Services at 315-470-4716. Dr. Lizette Rivera, the new Director of Student Inclusion Initiatives (Office of Inaclusion, Diversity and Equity) is also available to discuss this incident or any other concerns you may have. Dr. Rivera can be reached at lrivera@esf.edu or in 445 Baker Lab. For staff and faculty, support is available through the Employee Assistance Program coordinated by Nan Clark (nfclark@esf.edu, 315-470-6726).
I ask that as a campus community, we remain diligent and responsible to collectively reporting incidents of bias. Anonymous, anti-bias reporting can be done by clicking https://www.esf.edu/ide/bias.htm.
Sincerely,
Dave Amberg
Interim President
Recent ESF News
News Archives
Communications & Marketing
SUNY-ESF
122 Bray Hall
1 Forestry Drive
Syracuse, NY 13210
315-470-6644