SHARE:
Dr. Karin E. Limburg Named SUNY Distinguished Professor


3/24/2020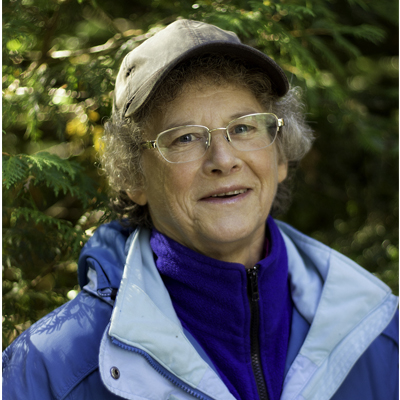 Dr. Karin E. Limburg, a professor in ESF's Department of Environmental and Forest Biology, has been named a SUNY Distinguished Professor, the highest faculty rank in the SUNY system.
"Appointment to a Distinguished Professorship at SUNY is a difficult rank to attain - the selection criteria are rigorous and exacting. Your broad-ranging achievements as a prolific researcher, and scholar are to be commended," wrote SUNY Chancellor Kristina M. Johnson in a letter to Limburg.
ESF Interim President David Amberg described Limburg as "an exemplary scholar, teacher, scientist and colleague who has maintained an exceptionally high level of professional productivity. Dr. Limburg frequently publishes, and her work is featured, in the best scientific journals in the world. She is an international expert in fisheries science and environmental economics, world-renowned for her work on otolithology, the study of bones in the inner ears of fish that hold a chemical record of that fishes journey like the rings of a tree."
Limburg is an author on 115 peer-reviewed journal publications. Her scholarship is widely cited by colleagues with nearly 2,500 citations a year over the past five years, one of the highest at ESF. She has been the principal investigator for almost 50 grants worth millions of dollars. Her scholarship is recognized by the international scientific community, as indicated by the number of invited/keynote presentations she gives annually.
Limburg joined ESF's Department of Environmental Forestry and Biology in 1999, and has been one of the College's most productive researchers ever since. She has performed research on the ancient fish of the Amazon, commercial cod stocks in the Baltic Sea, endangered species in the Grand Canyon, and the American shad in the Hudson River. She has created a robust research program focused on the anadromous fishes of the eastern United States and fish otolith microchemistry.
She was recognized with the SUNY Chancellor's Award in scholarship in 2018 and ESF's exemplary researcher award in 2010. Limburg is also dedicated to providing service. She has served as a reviewer for more than 20 journals, served as associate or co-editor for five journals, she has been a referee or panelist for seven grant agencies, and she has served on numerous professional committees and review panels. She belongs to nine professional societies. She was instrumental in founding the US Society of Ecological Economics: she served for several years as president and board member, and she is founding co-editor of the associated journal, Ecological Economics Reviews.
On the ESF campus, Limburg has been active at both the College and department level, serving on important searches and committees. She is a valued colleague who has been willing to mentor other faculty members. She has sustained a robust group of highly productive and professionally successful graduate students, and she is well regarded by her students.
Limburg earned her bachelor's degree from Vassar College, her master's degree from the University of Florida and her Ph.D. from Cornell University. She is a visiting professor in the Division of Nuclear Physics, Department of Physics at Lund University, Sweden and a visiting professor in the Department of Aquatic Resources at the Swedish University of Agricultural Sciences, Sweden.
The Distinguished Professorship is conferred upon individuals who have achieved national and/or international prominence and a distinguished reputation within their chosen field. This distinction is attained through extraordinary contributions to, and impact on, the candidate's field of study, often evidenced by significant research and/or creative activity. Moreover, the candidate should be a role model for students and other faculty, and their work must be of such character that it has the potential to elevate the standards of scholarship or creative activity of colleagues both within and beyond their academic fields. Their work must be of such quality that students and scholars on other State University of New York campuses would wish to benefit from lectures and seminars, or other appropriate presentations the faculty members might provide. Further, to be eligible for nomination, a faculty member must have attained and held the rank of full professor for five years, and must have at least one year of full-time service at the nominating institution.
Recent ESF News
News Archives
Communications & Marketing
SUNY-ESF
122 Bray Hall
1 Forestry Drive
Syracuse, NY 13210
315-470-6644